**Built in high precision automatic power point tracking (MaximumPowerPointTracking for short)
Powerful MPPT algorithm to optimise power collection from solar panels, which can accurately capture and target the maximum output power point, enabling a significant increase in power generation to greater than 25%.
**Reverse power transmission
Efficient reverse power transmission technology, one of the patented technologies, the inverter transmits power in the opposite direction when in grid-connected output mode, automatically detecting the load in the circuit and prioritising its use.
Only when the power is not used up is it transmitted to the grid in the reverse direction for use elsewhere, with a power transmission rate of up to 99.9%. Higher output efficiency in photovoltaic power generation applications.
**Pure sine wave output
Using SPWM to produce a pure sine wave output directly.
1) Output waveform: pure sinusoidal waveform using complementary PWM push-off.
2) generation method: enhanced high-speed SPWM.
**Full digital control
Charging module adopts intelligent soft-switching technology with built-in MCU.
Inverter module adopts high frequency switching power supply technology and 32-bit DSP fully digital SPWM control technology, featuring strong anti-interference capability, fast computing speed, high intelligence, high control accuracy and output waveform quality.
** Grid-connected stacking mode
In grid-connected stacking mode, multiple inverters can be stacked in parallel when used in grid-connected mode. In off-grid stacking mode, the inverters can also be stacked in parallel with each other when used off-grid, and the inverters can synchronise their output when the main control signal is received by the main monitoring system.
**Electrical isolation
The output and input of the system are completely electrically isolated, the whole distribution system is well insulated and the fully isolated voltage boost circuit is safe and reliable.
**Miniaturisation
High frequency; micro, high frequency processing, miniaturization, smaller and lighter.
**Protection function
over-temperature protection, under-voltage alarm, under-voltage protection, over-voltage protection, short-circuit protection, overload protection functions.
**Flexible installation
Multiple inverters can be stacked at will, forming a single-phase parallel stacking system, or conveniently forming a three-phase system to provide three-phase AC power.
**Simplifies maintenance work (maintenance by the user)
Almost no maintenance work is required after the installation of the power station, and the dust on the PV panels can be cleared after a long period of time.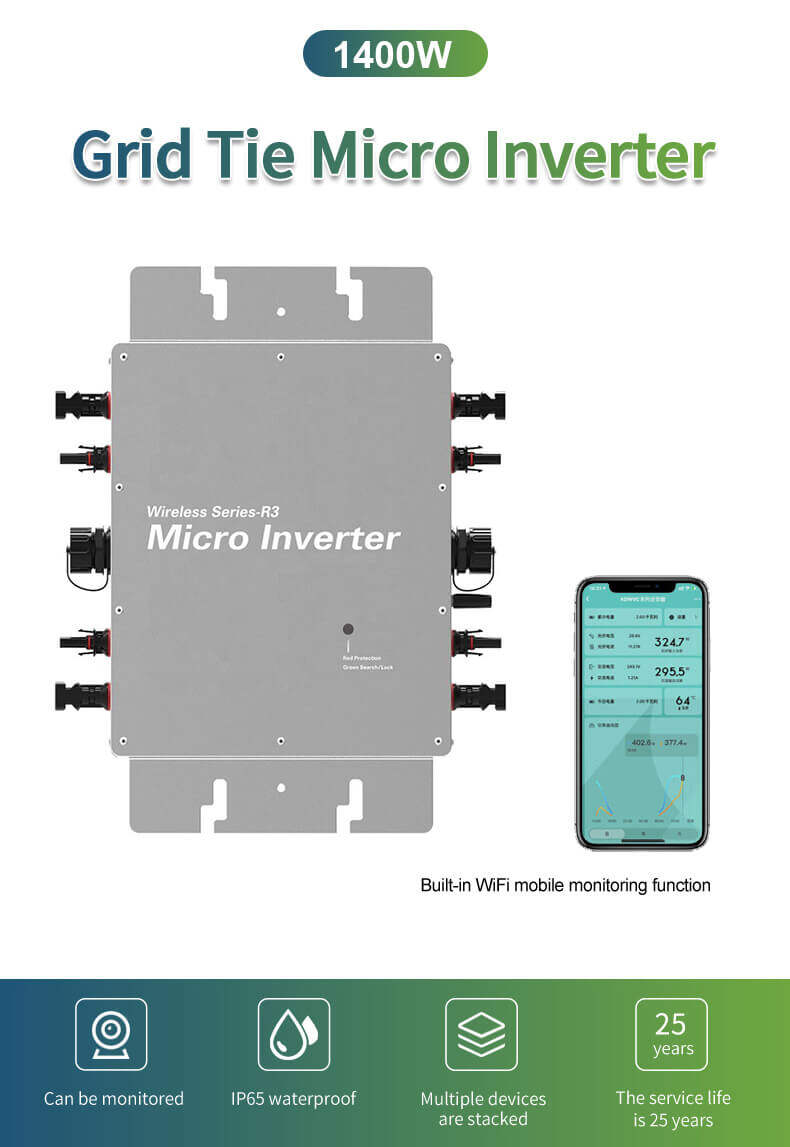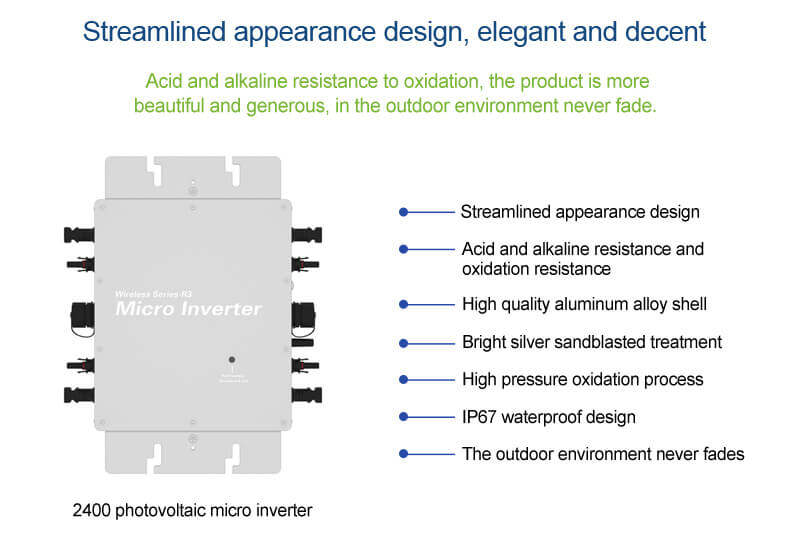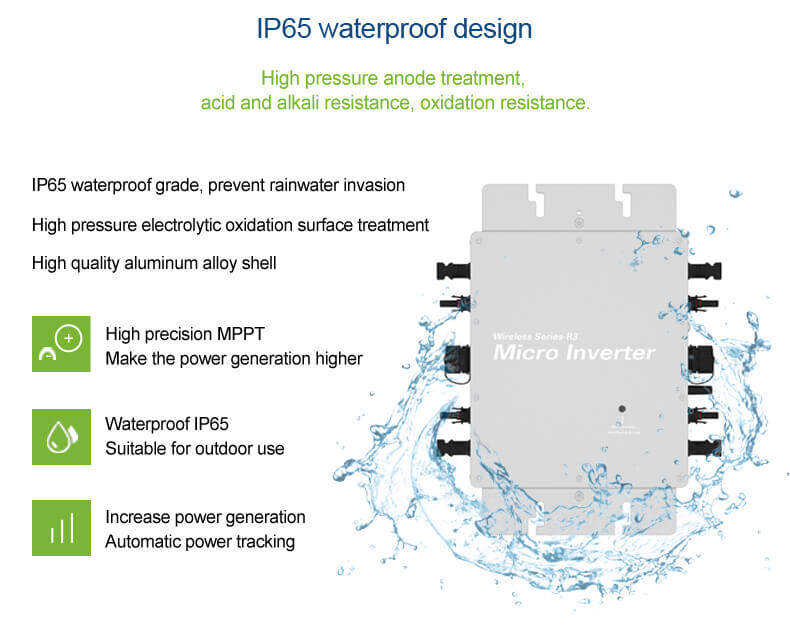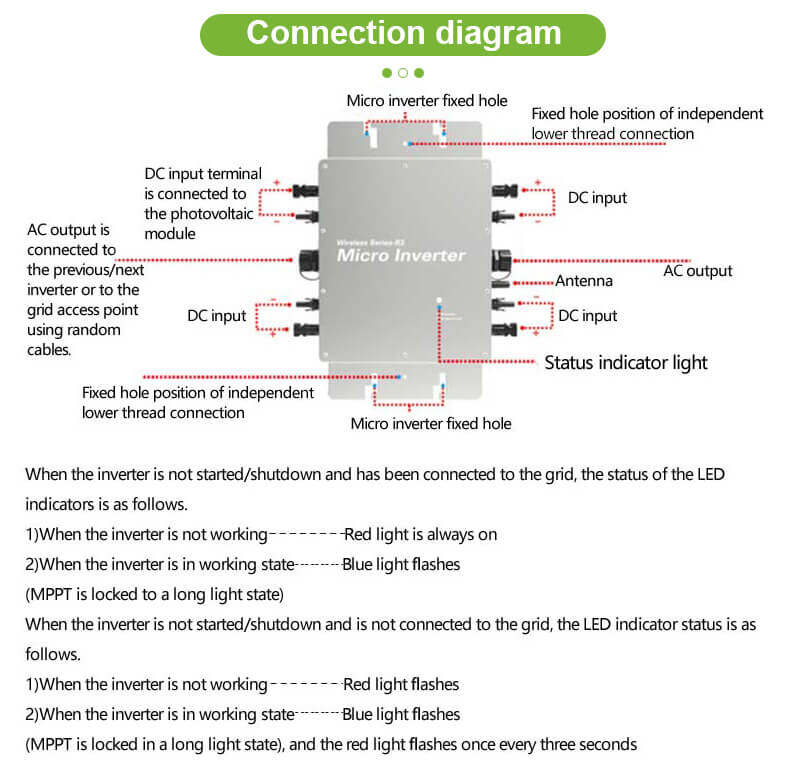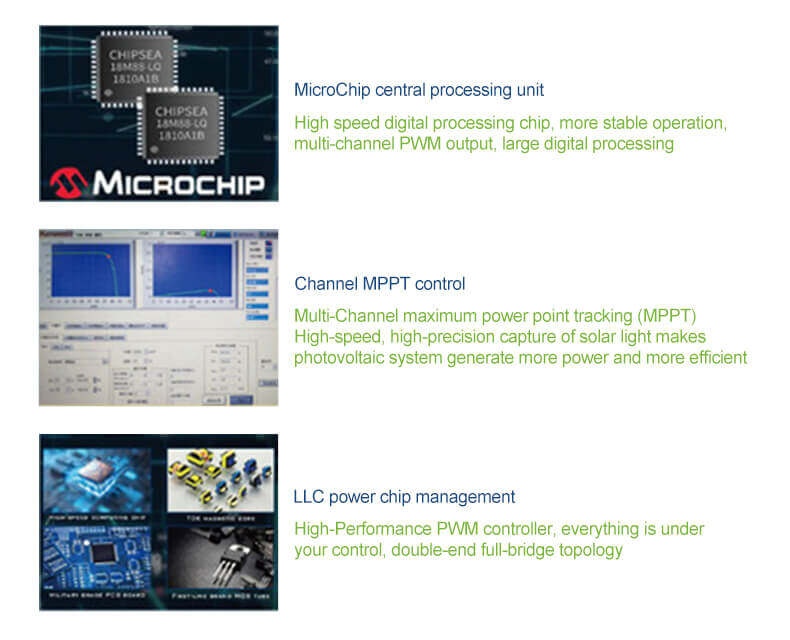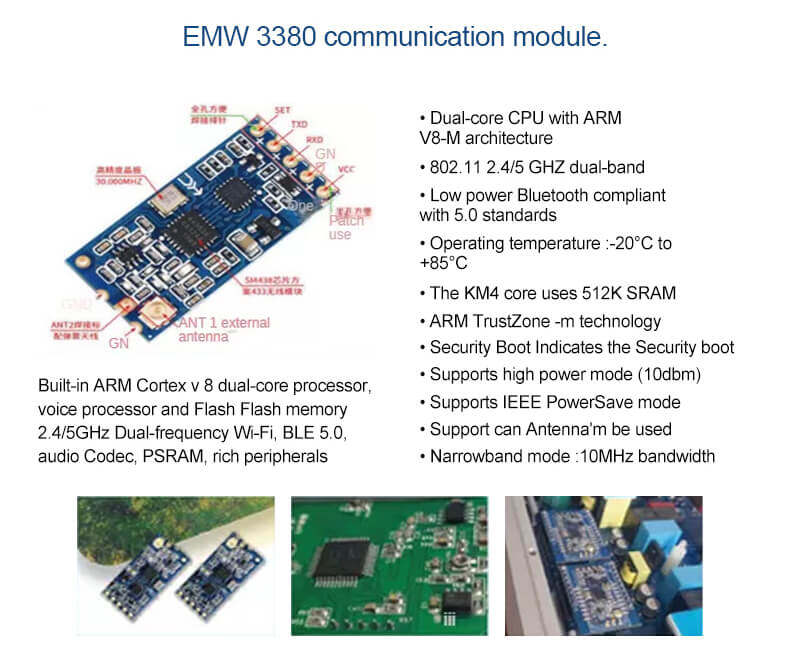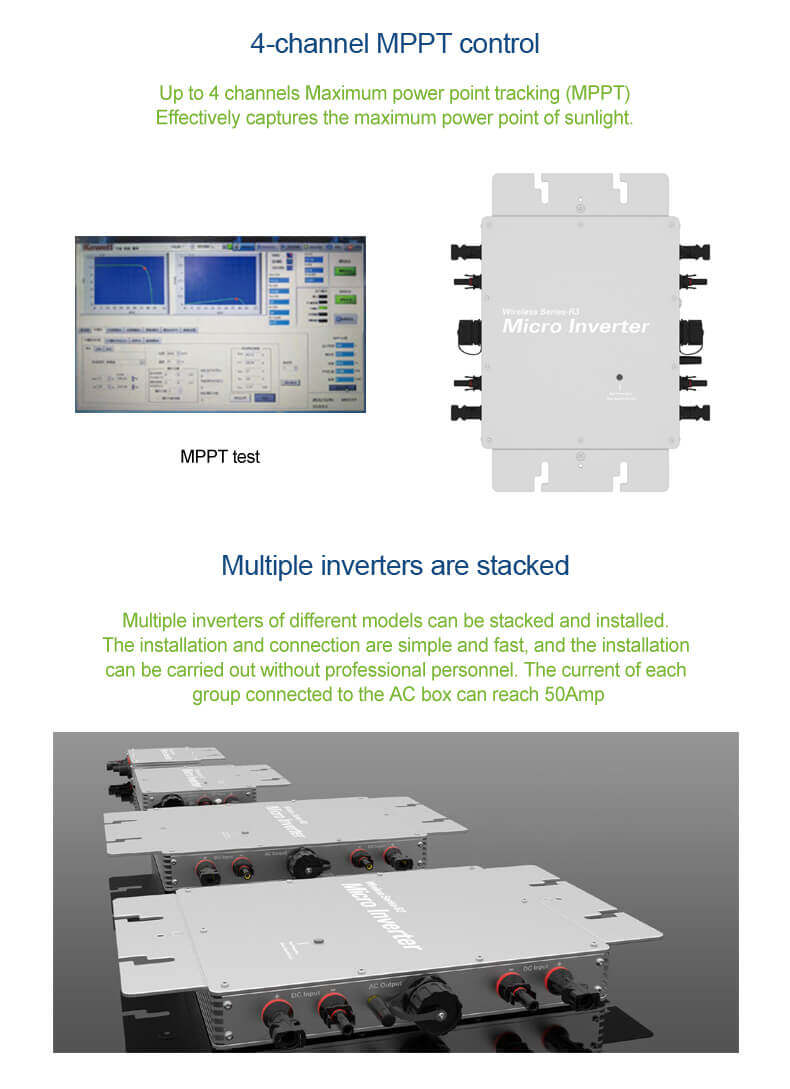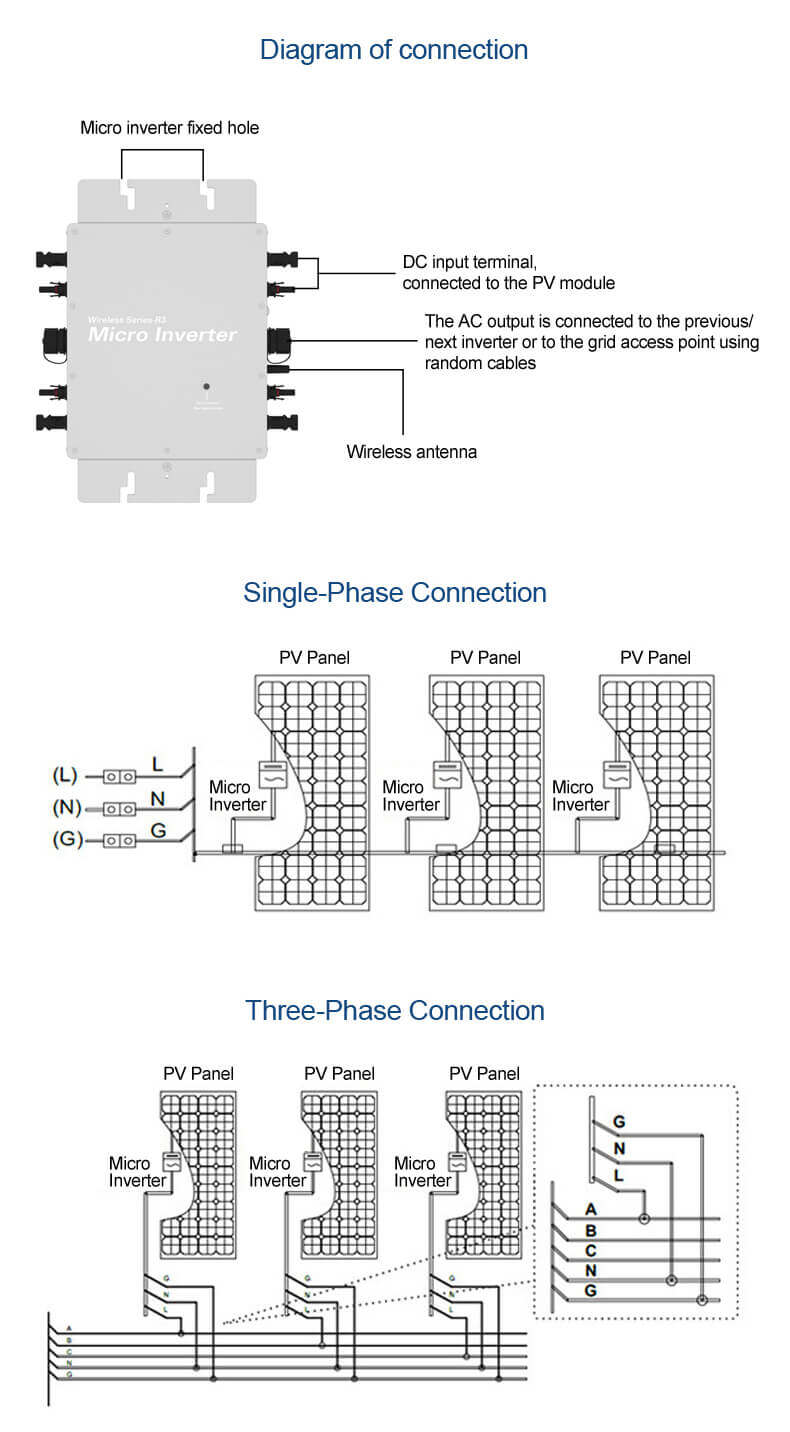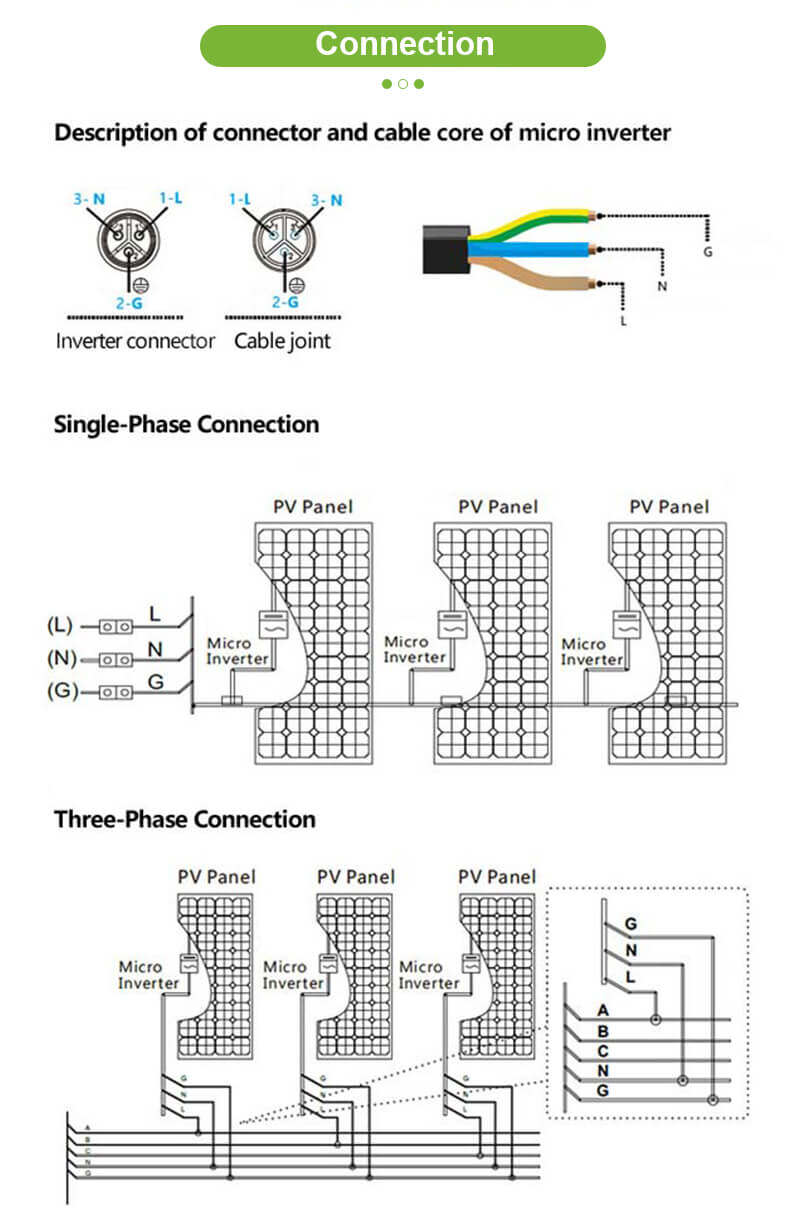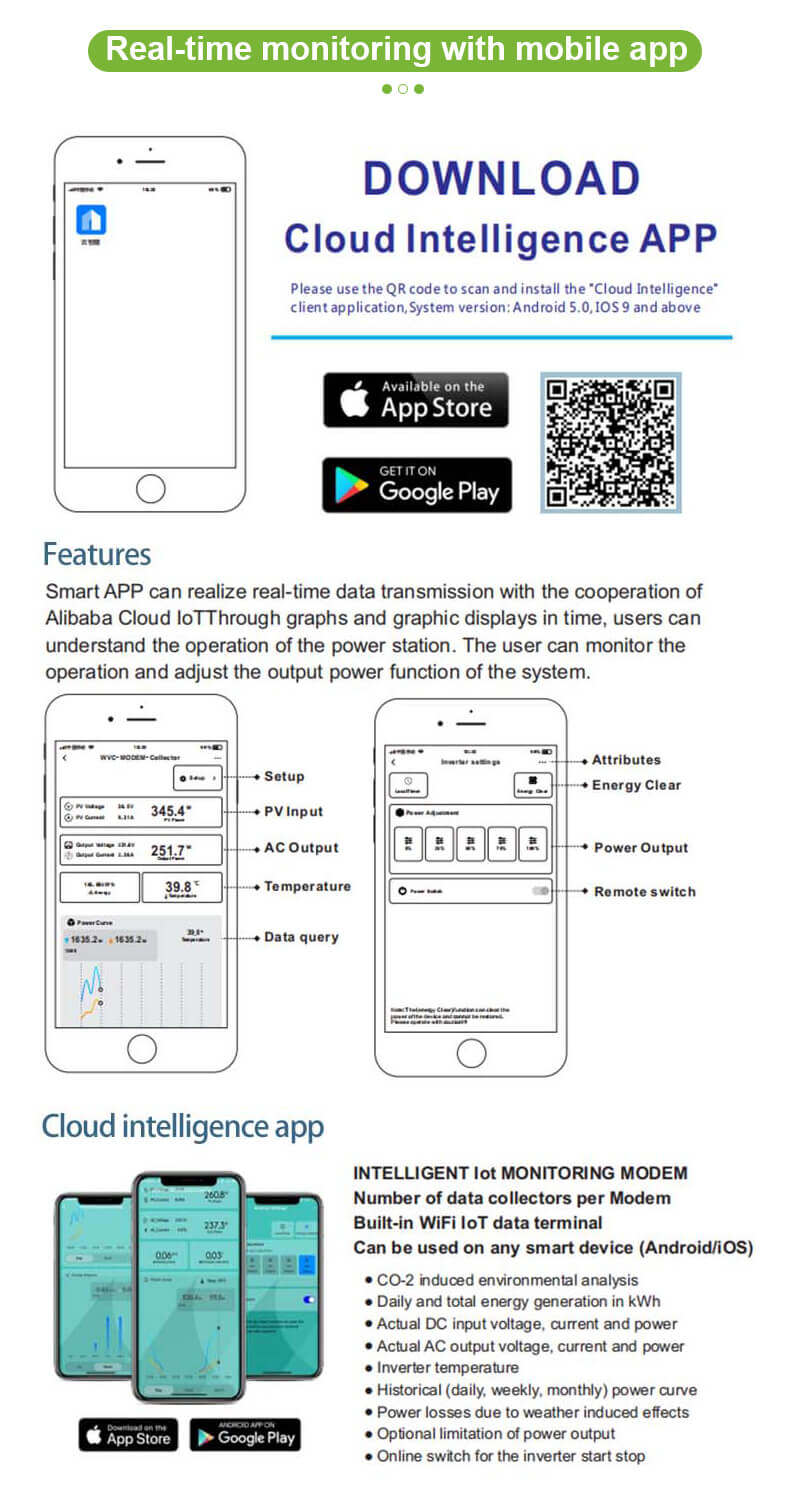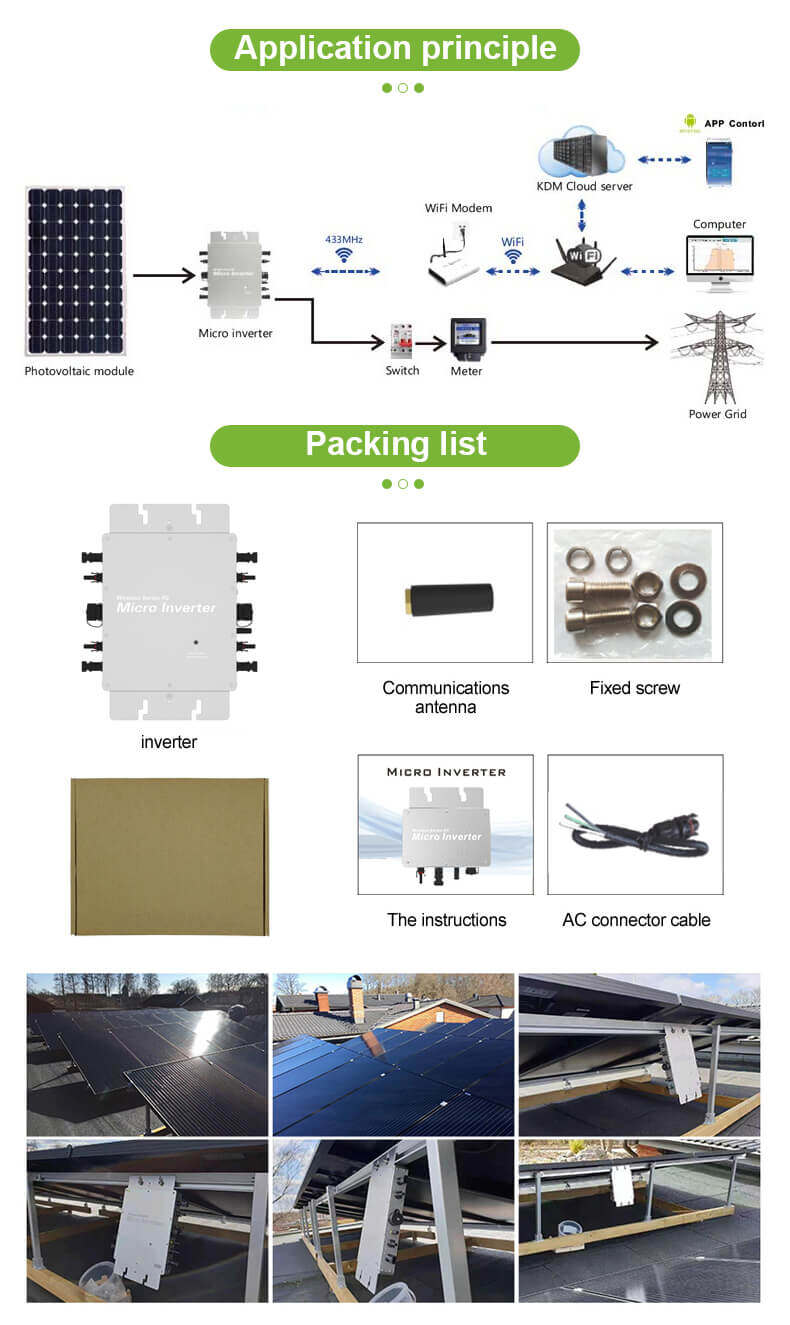 Tags: