Neexgent New Design Solar Panel Trina 600 Watt Solar Panel 600w Perc Solar Panel
In 2020, Trina Solar launched high power series – Vertex series modules. The module power ranges from 500W to 670W,
and the highest module eciency can reach 21.6%. The Vertex series modules come in two versions – the bifacial
dual-glass modules and back sheet modules. They can be easily matched with existing mainstream photovoltaic system
and can be applied to both utility and C&I projects.
Trina Vertex series with ultra-high power is advantageous in the manufacturing supply chain, the compatibility of inverters,
brackets, etc. in the system, and the value of customers such as LCOE and BOS. The combination of non-destructive
cutting, high-density interconnection and MBB(multi-busbar) can make Vertex modules reach high eciency and high
reliability; while low voltage can lead to high string power.. Customers can get greater value from excellent performance
on product value and BOS cost of Vertex series. 600W+ ultra-high-power modules are mature in manufacturing technology,
and they are recognized by the photovoltaic industry.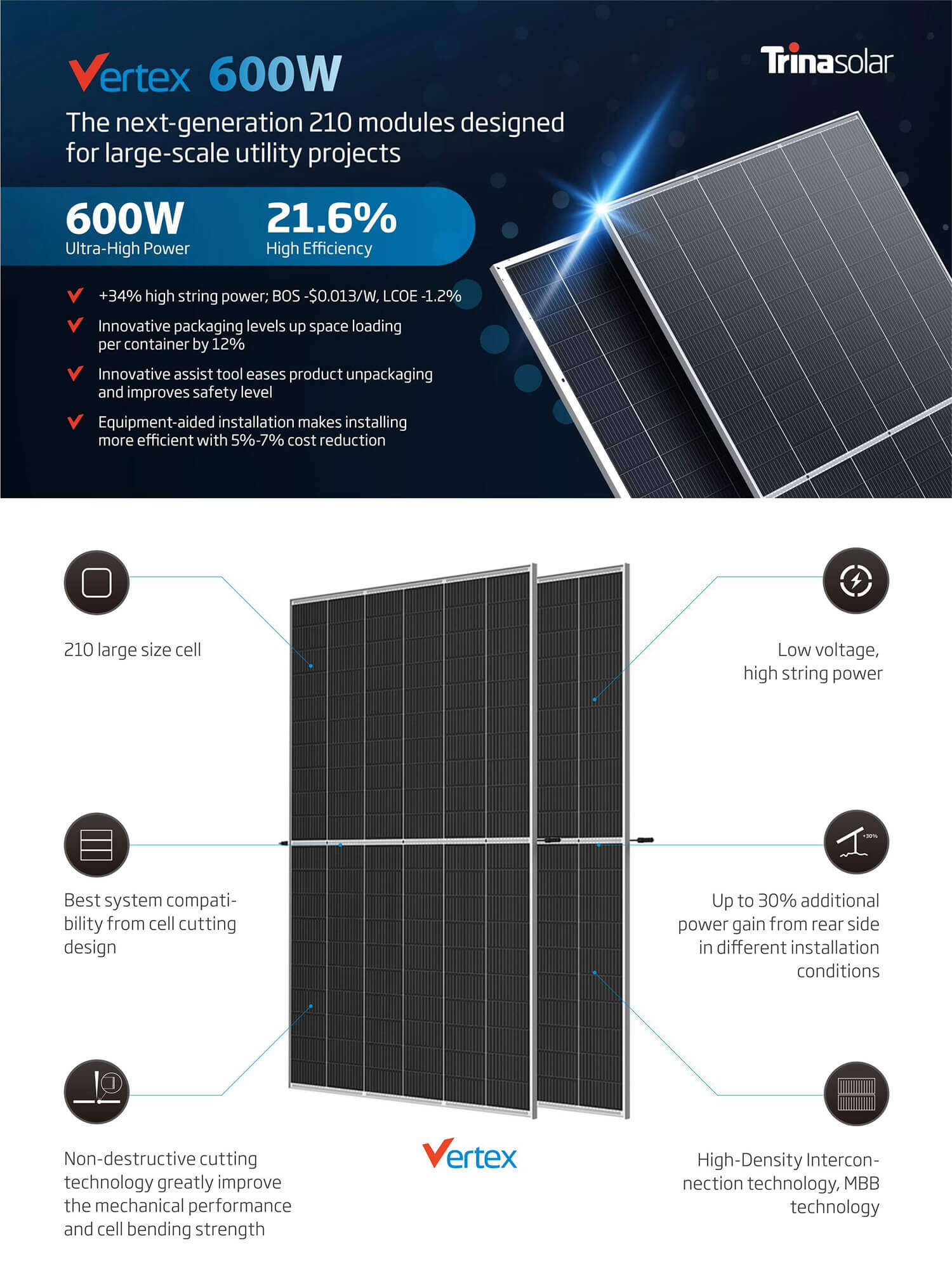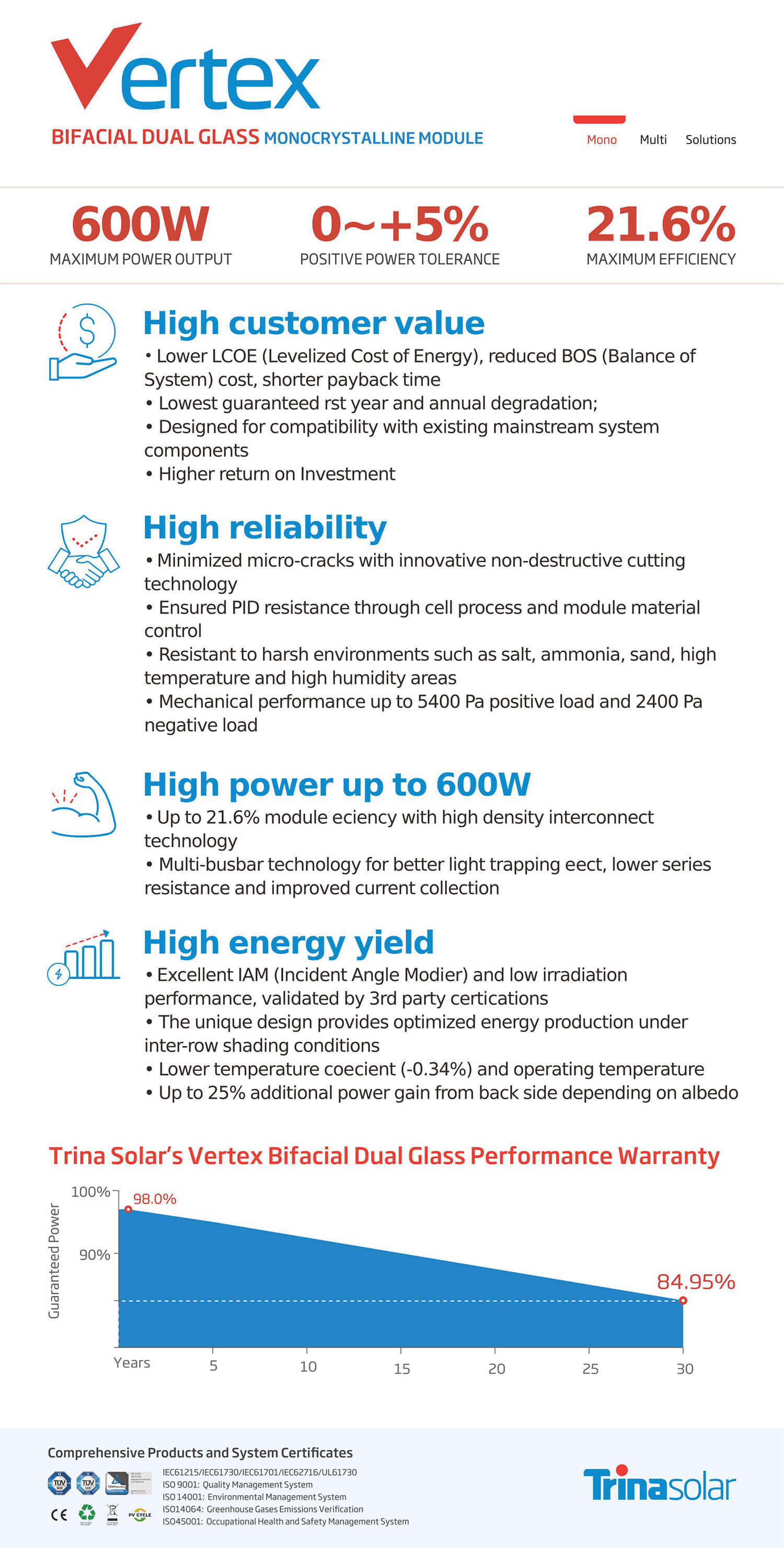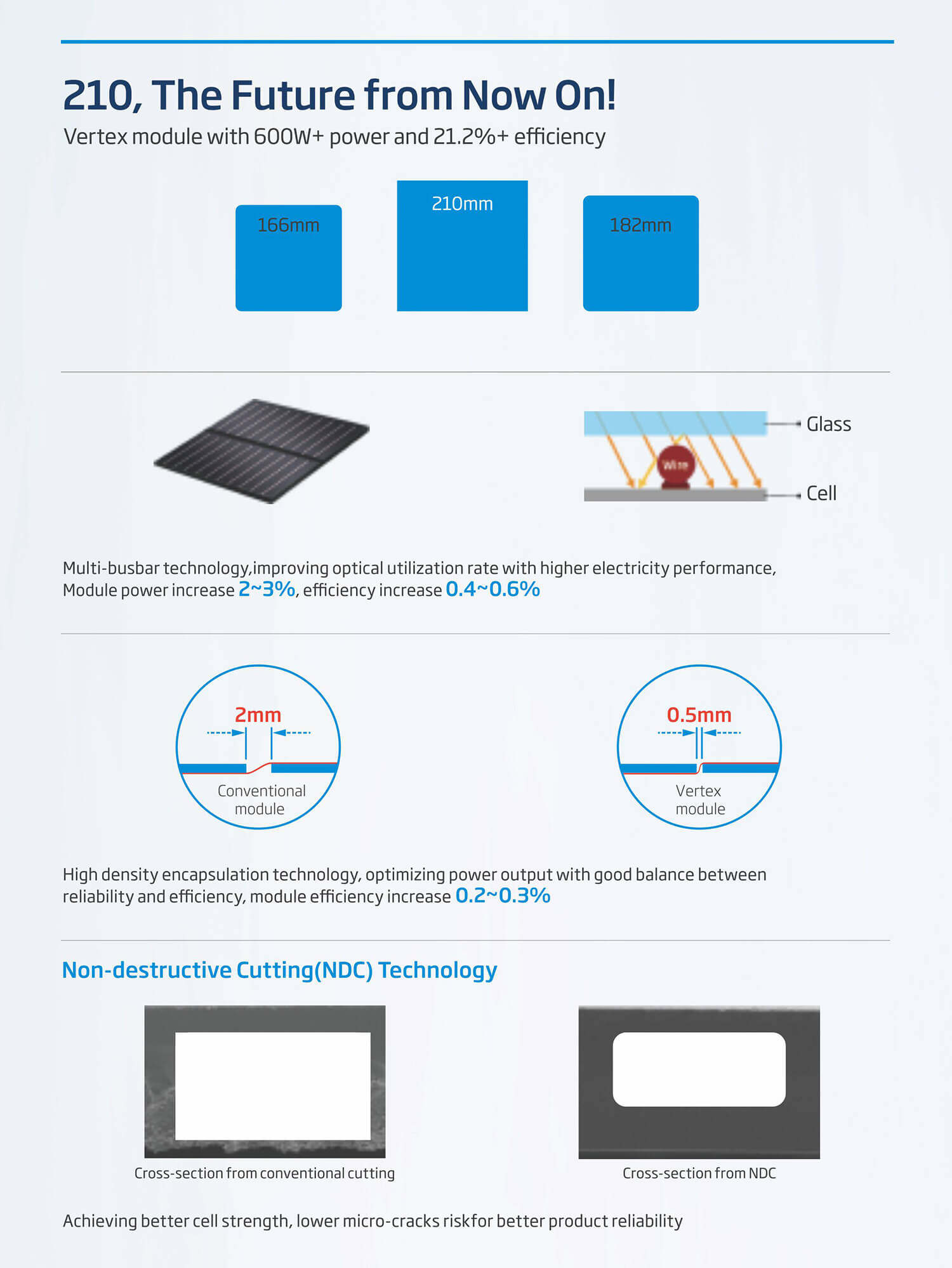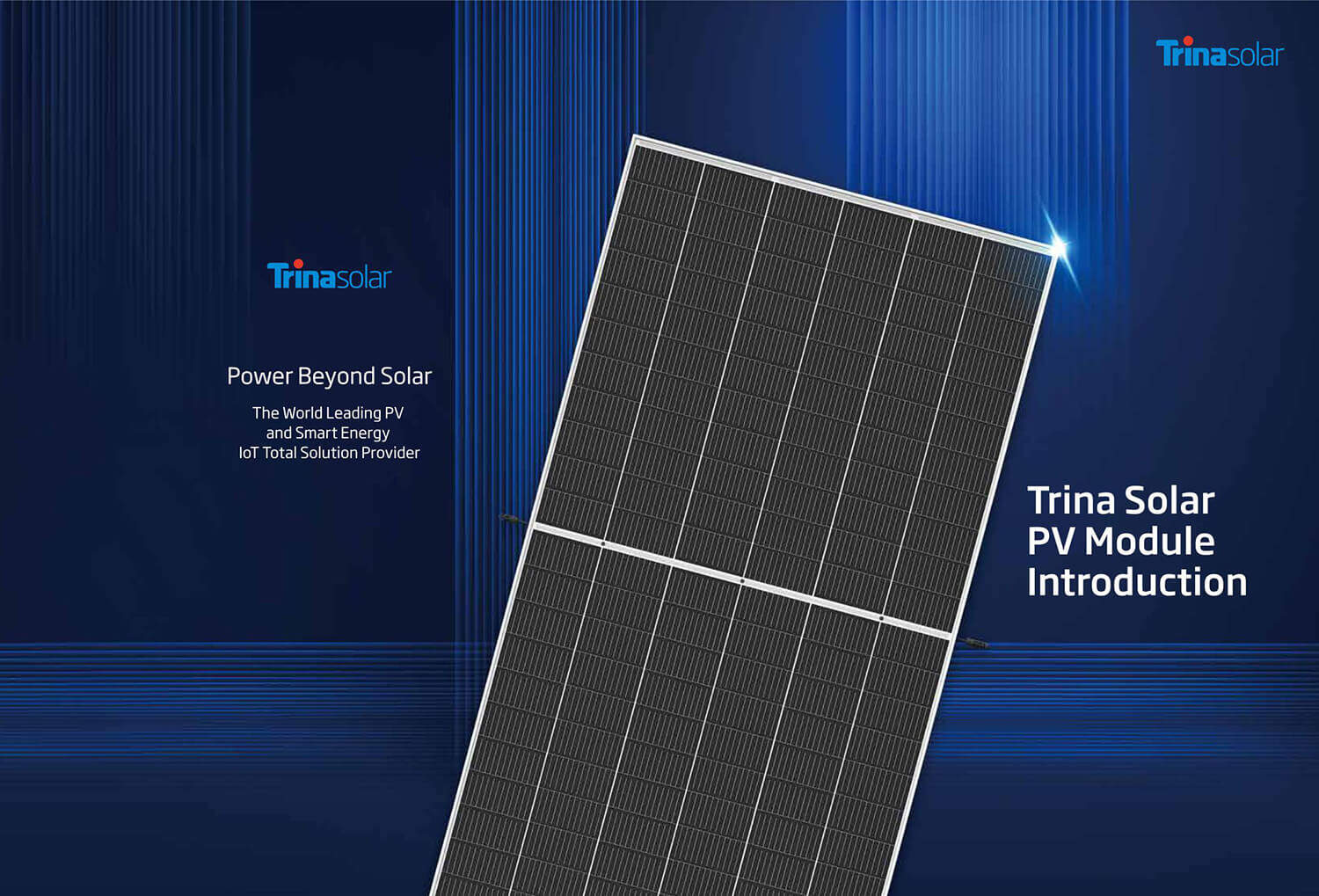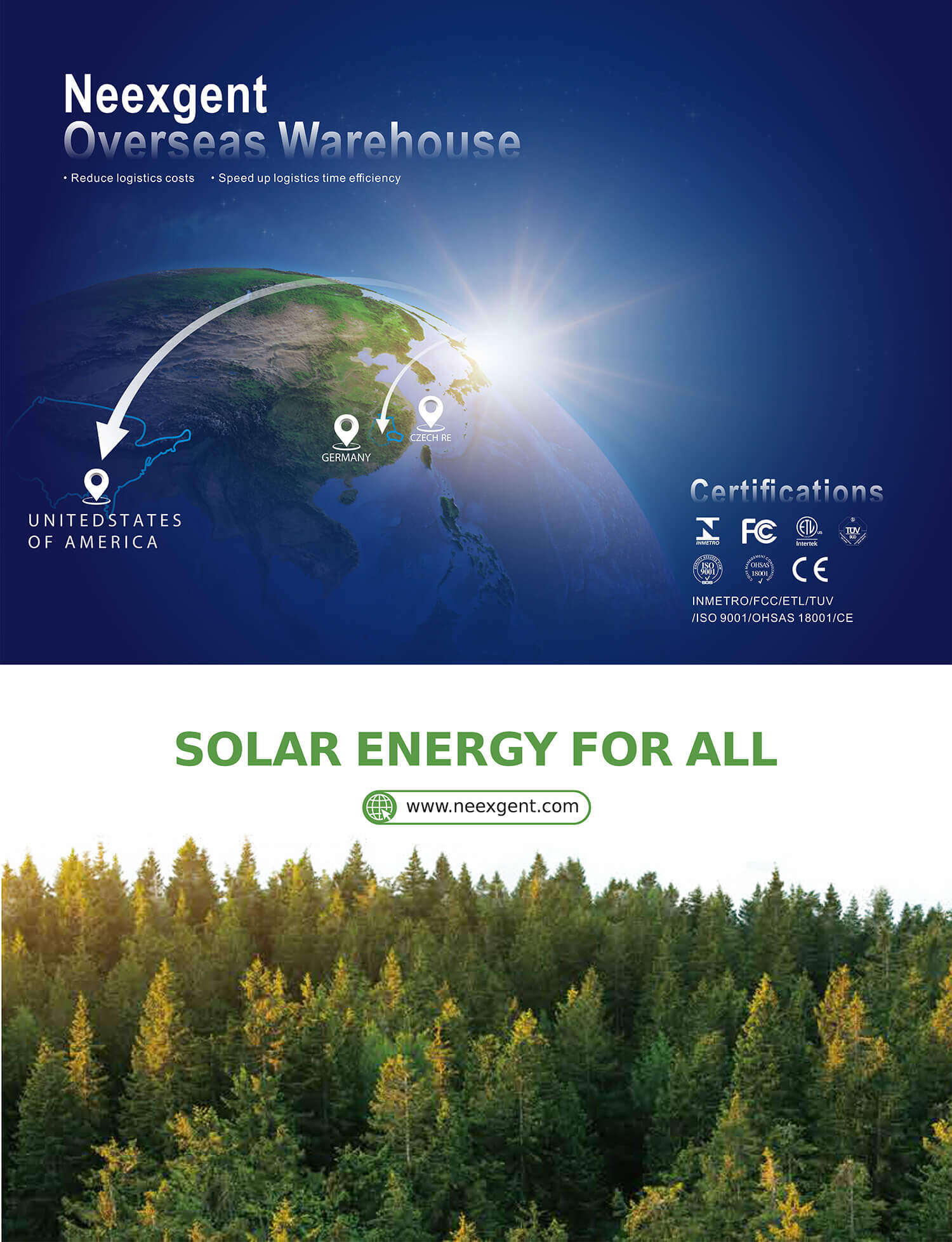 Tags: