5KW OFF-GRID SOLAR SYSTEM
The ultimate solution for powering your home or business without relying on the grid! With this system, you'll enjoy reliable, clean, and sustainable energy that will save you money on your utility bills while reducing your carbon footprint.
Designed with efficiency in mind, our 5kw Off-Grid Solar System includes high-quality solar panels, batteries, and an inverter that work together seamlessly to provide uninterrupted power. This means that you'll have access to electricity even during power outages or when the grid goes down.
Our system is perfect for those who want to live off the grid or in remote locations where access to electricity is limited. It's also ideal for those who are environmentally conscious and want to reduce their reliance on fossil fuels.
Installing our 5kw Off-Grid Solar System is easy and hassle-free. Our team of experienced professionals will take care of everything, from the initial consultation to the final installation. And with our attractive promotional offer, you can enjoy even greater savings on your system.
Investing in our 5kw Off-Grid Solar System is not only a smart financial decision, but it's also a responsible choice for the planet. With clean and renewable energy, you'll be doing your part in creating a more sustainable future for generations to come.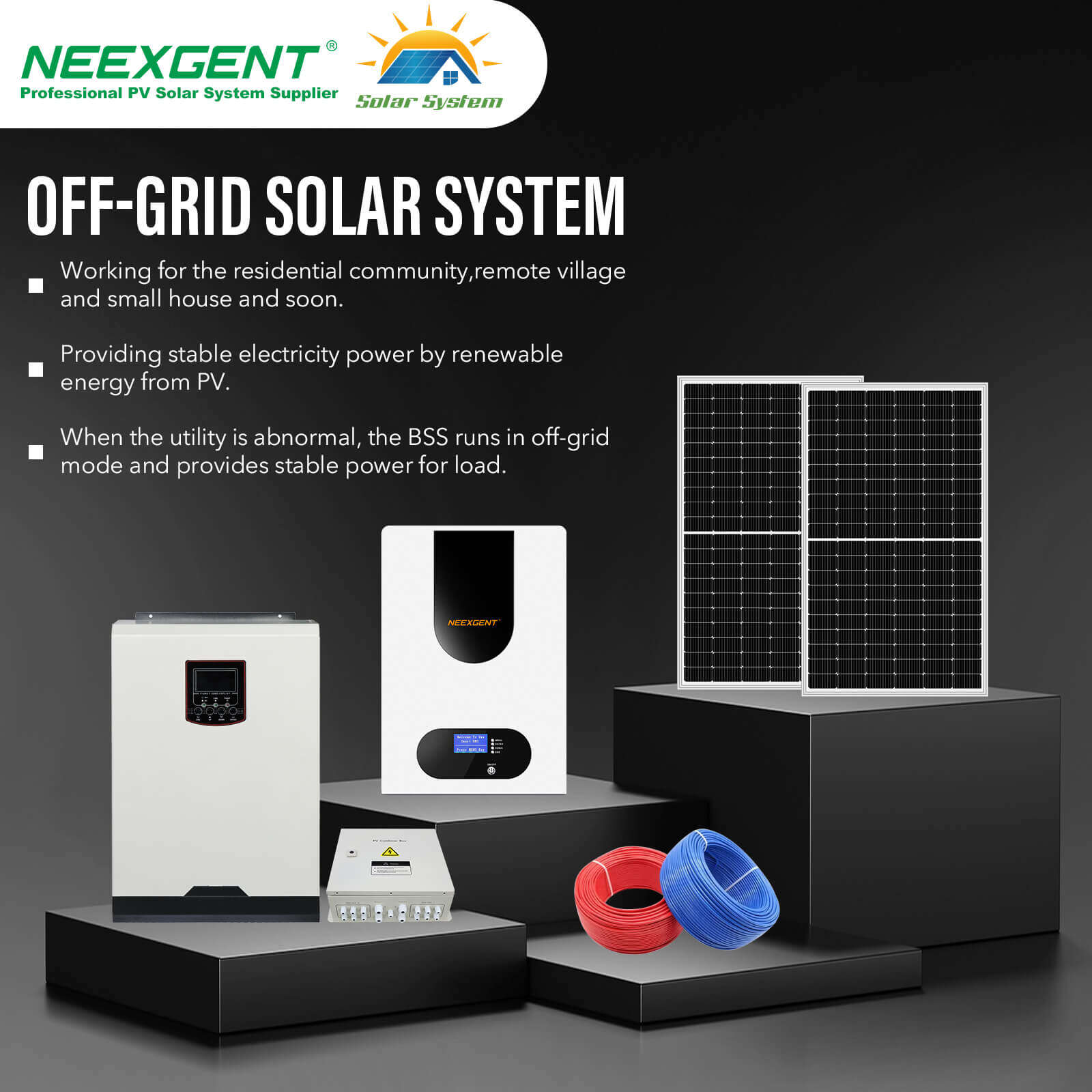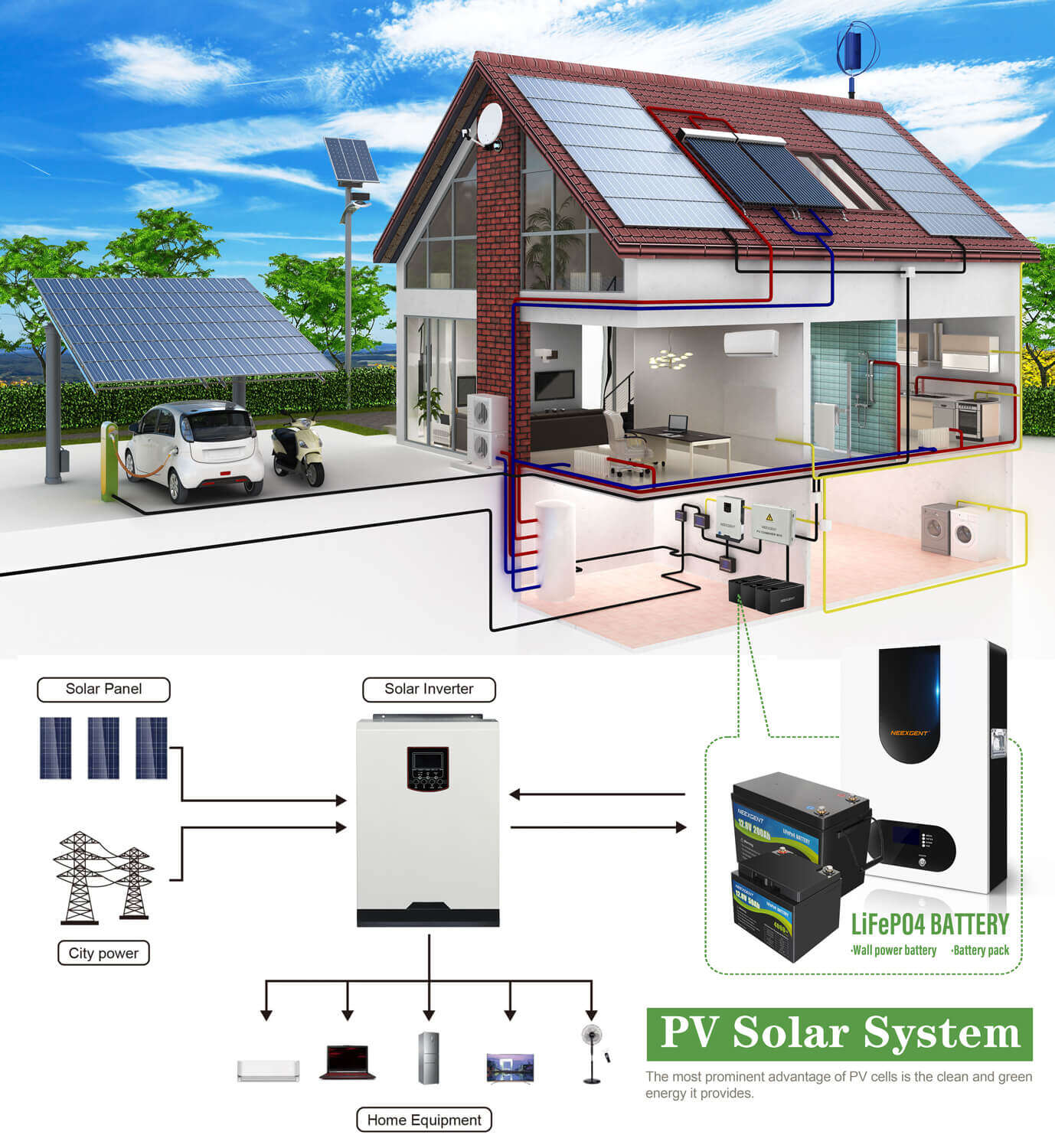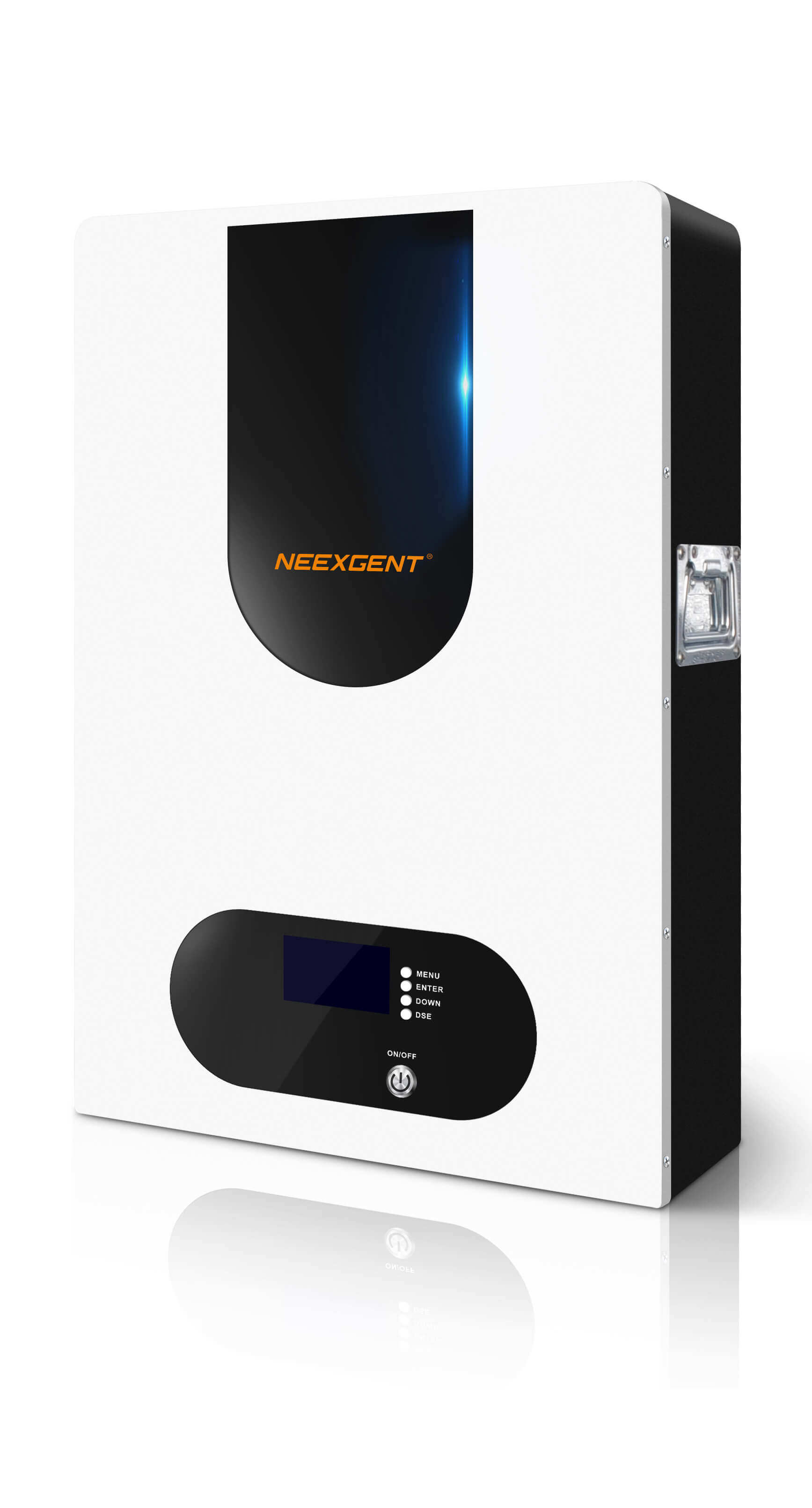 100Ah Power Wall Battery
• High cycle life
6000 cycles @80% DoD for effectively lower total of ownership cost
• Longer service life
Low maintenance batteries with stable chemistry
• Built in circuit protection
Battery Management System (BMS) is incorporated against abuse
• Better storage
up to 6 months thanks to its extremely low self discharge (LSD)rate and no risk of sulphation.
• Quickly recharge
Save time and increase productivity with less down time thanks tosuperior chargeldischarge efficiency.
• Extreme heat tolerance
Save time and increase productivity with less down time thanks tosuperior chargeldischarge efficiency.
• Lightweight
Lithium batteries provide more Wh/Kg while also being up to1/3 the weight of its SLA equivalent.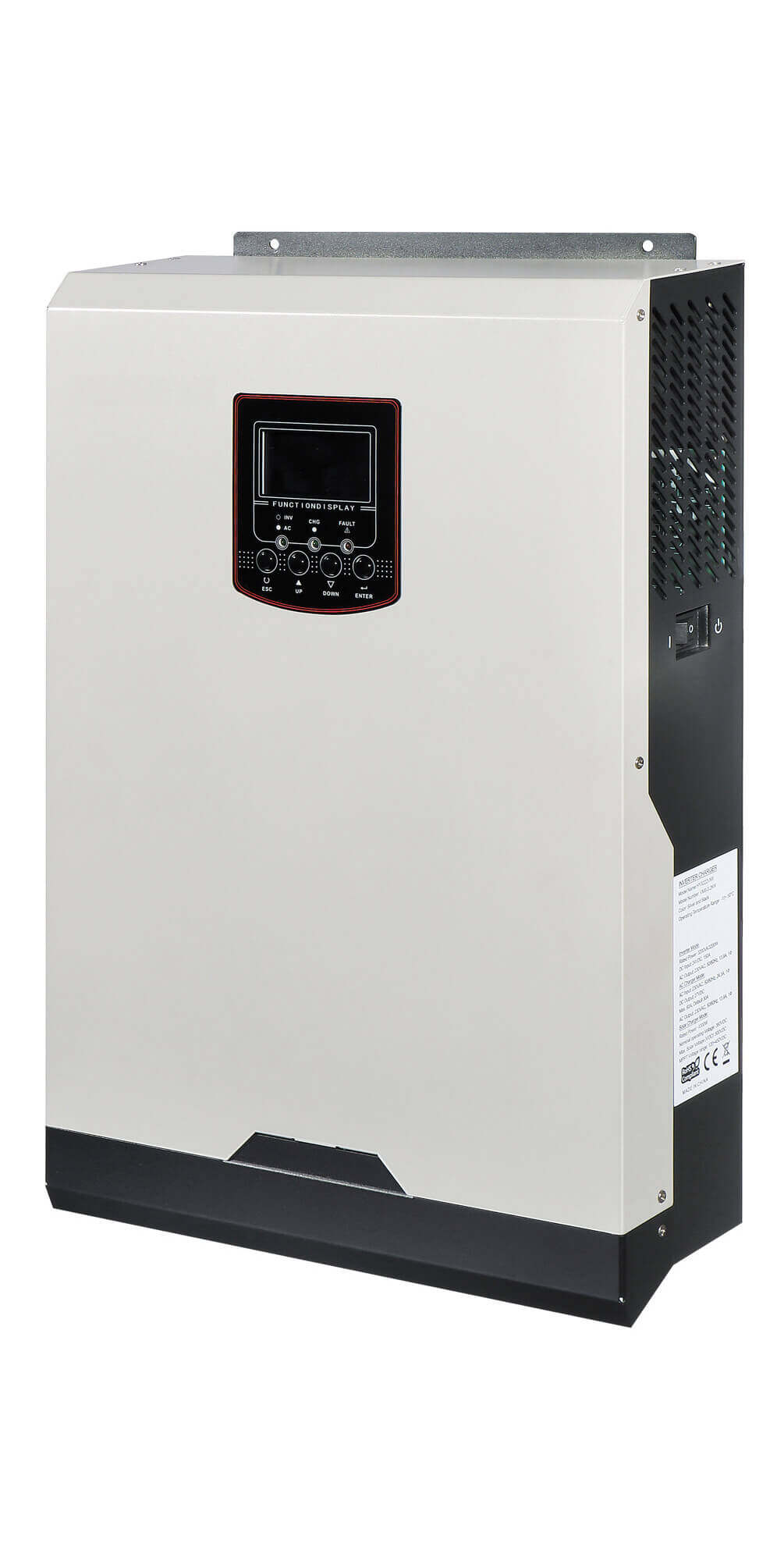 OFF-grid Solar Inverter
• High efficiency pure sine wave inverter(PF=1);Wide PV input range (120V dc -500V dc) 80A MPPT SCC;Intelligent 3 stage 60A AC battery charger.
• Surges to 2X continuous power for 5 seconds for motor loads.
• Intelligent functionality enables utility and solar input prioritization.
• Wide ulility input range ( 90V ac ~280Vac ) for unreliable grid even in the most challenging environments.
• Field serviceable with replacement boards and spare parts.
• Monitor, troubleshoot, or communication with USB/RS 232.
• System configures quickly into compact, wall-mounted system.
• This series inverters can work without batteries when there is the sun.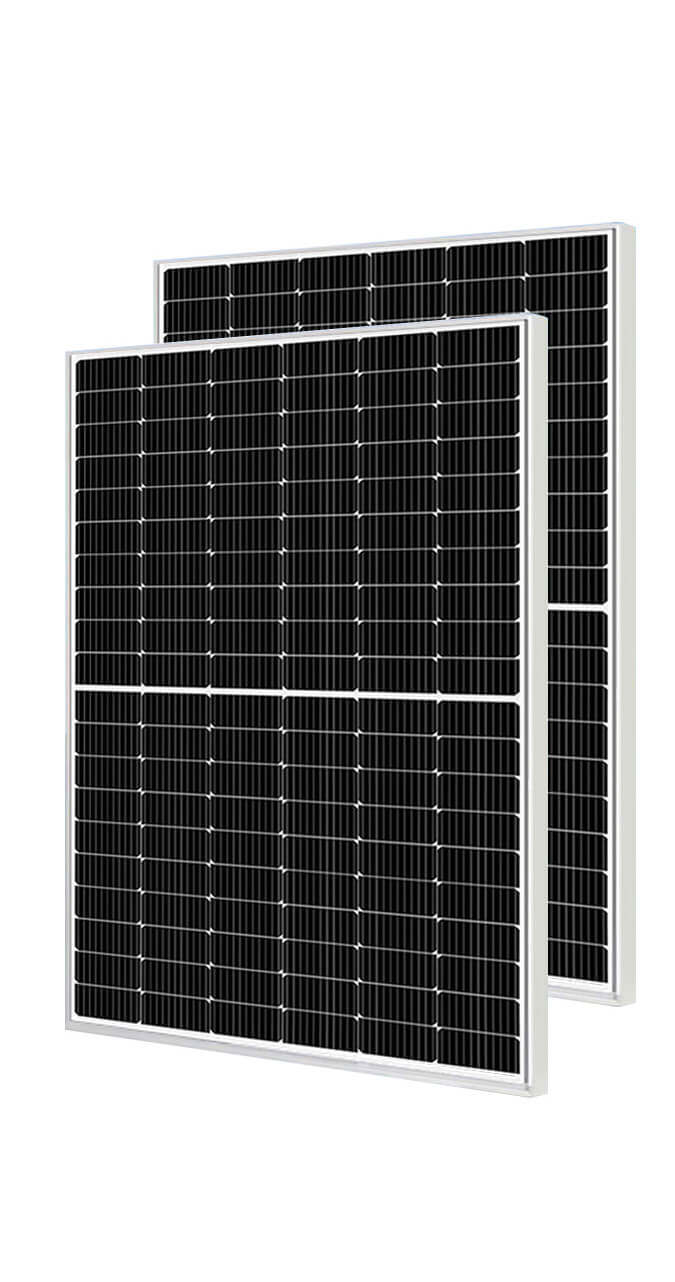 460W half-cut Mono Solar Panel
• Multi busbar technology
Better light trapping and current collection to improve, Effectivelyimprove the module's power output and reliability.
• Higher output power
Module output power increased to 505W.
• Low light performance
The special solar cell technology has excellent low light powergeneration performance.
• Better resistance to hot spots
The use of half cell structure and special circuit design is less shadeloss, with better temperature coefficient and thermal spot resistanceability
• Adaptability to harsh environments
High performance materials are suitable for coastal, farm, desert andother harsh environmental conditions, glass surface is anti-reflectiveand easy to clean, minimizing power generation losses caused by dirtand dust.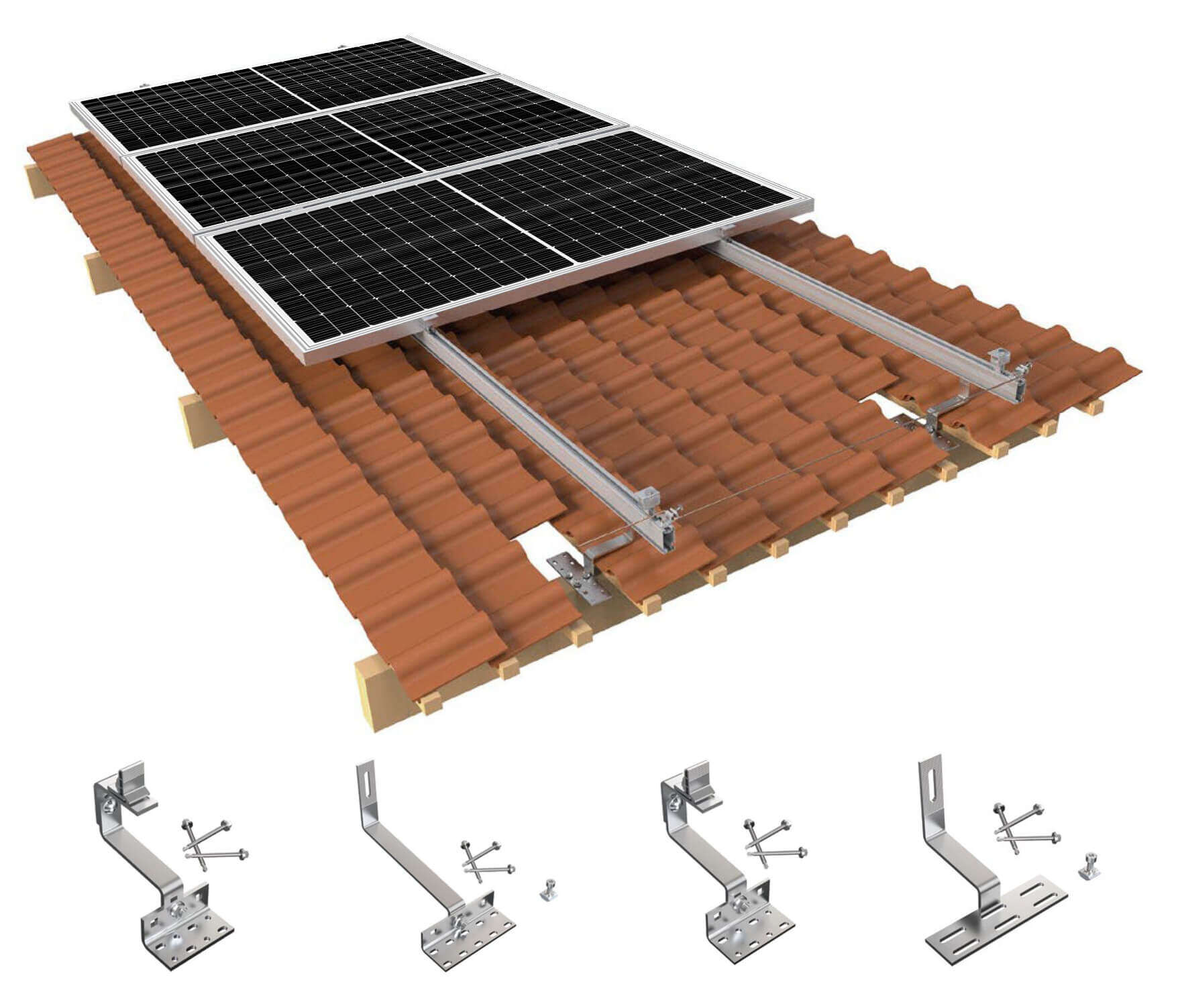 PV Mounting System
• Suitable for most roof types of tile, flat tile,slate tile, asphalt shingle tile
• A design that includes major specifications saves you inventory cost,quick and easy to install.
• Innovative design of rail connect base -support can effectively increasethe product strength, ensure the safety of the product use.
• Customization allowed according to customers' need to meetspecialinstallation requirements.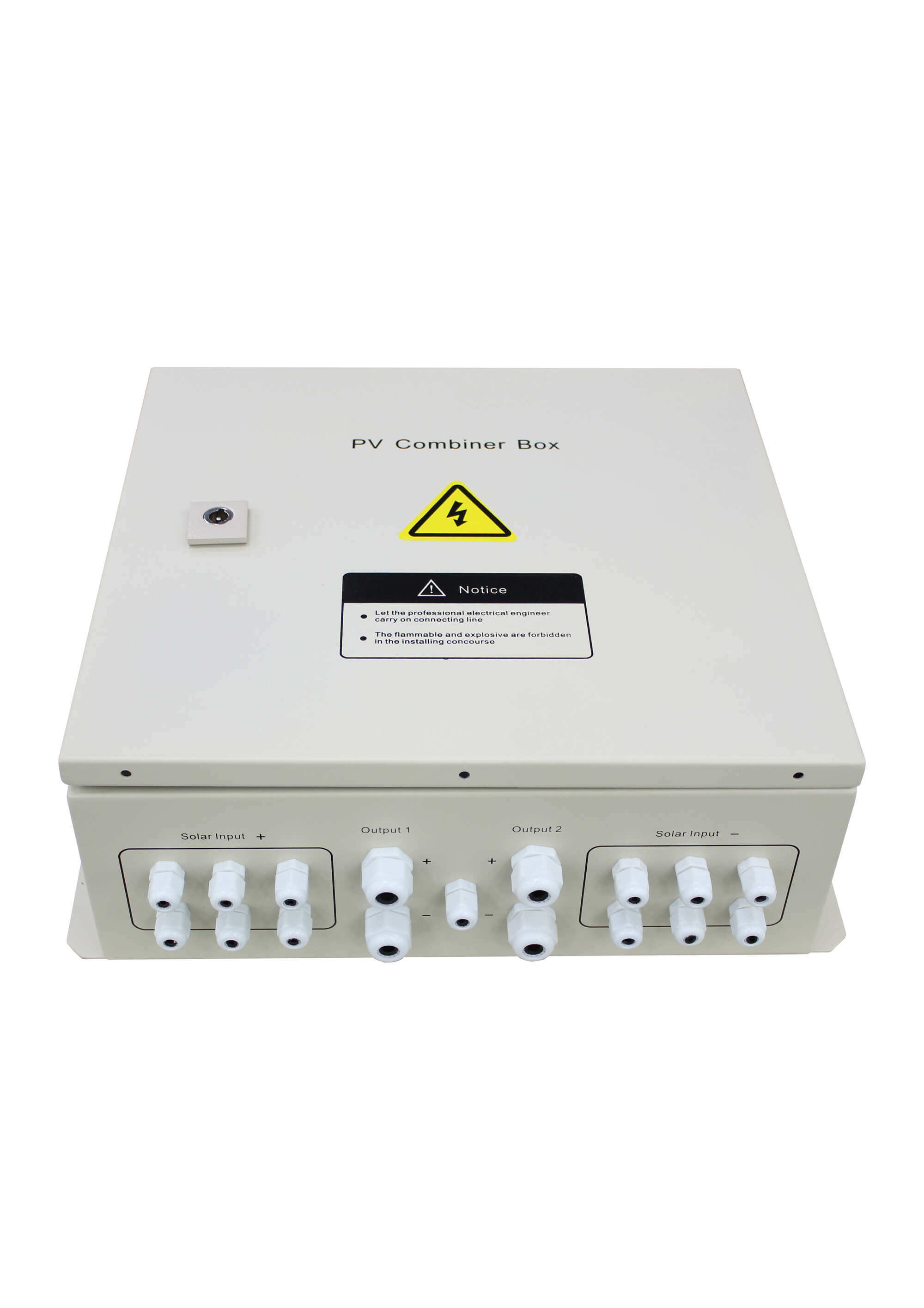 PV Combiner Box
• Two groups of independent PV array input and output for flexibleapplication in different connection schemes
• Multiple PV input arrays each of which has a maximum currentof l0A
• High voltage fuse provided for the counterattack prevention ofeach PV input array
• Special high-voltage lightning protection device for the PV module
• Special high-voltage circuit breaker for output control of PV module
• Degree of protection of IP65 for meeting the need of outdoorinstallation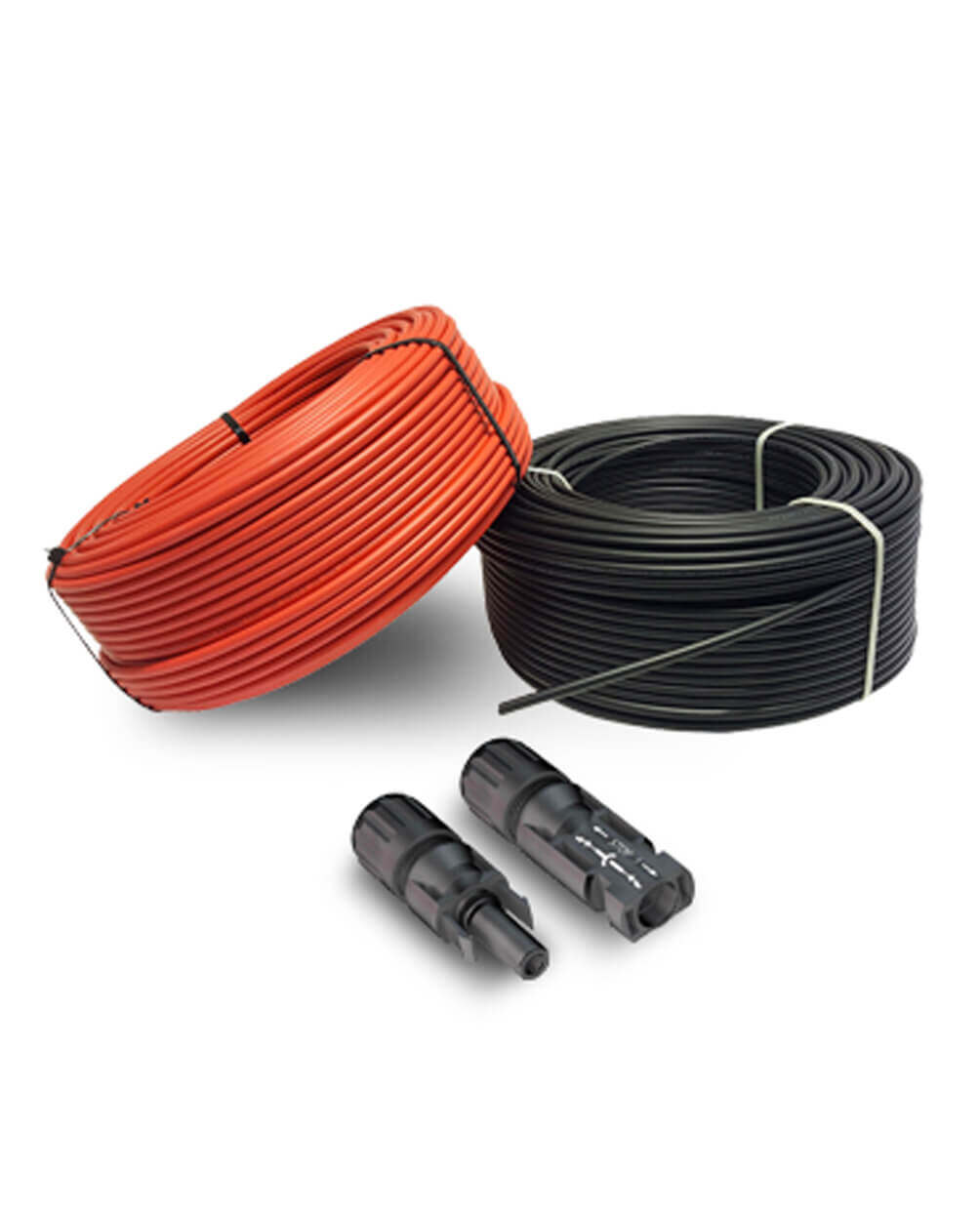 Accessories
• Good Electrical Conductivity electricity transmission, more energy saving
• Stable output current, no short circuit, circuit, etc.,high flexibility is noteasy to break
• Advanced equipment is adopted to ensure the low eccentricity of thecable and the safety of electricity use
• Flame retardant, no pungent smell when burning,durable andwear-resistant cable surface
• XLPO sheath, better drought resistance and temperature resistancethan ordinary cables
• XLPO sheath is made of waterproof and oil resistant material.The cable remains soft after a long immersion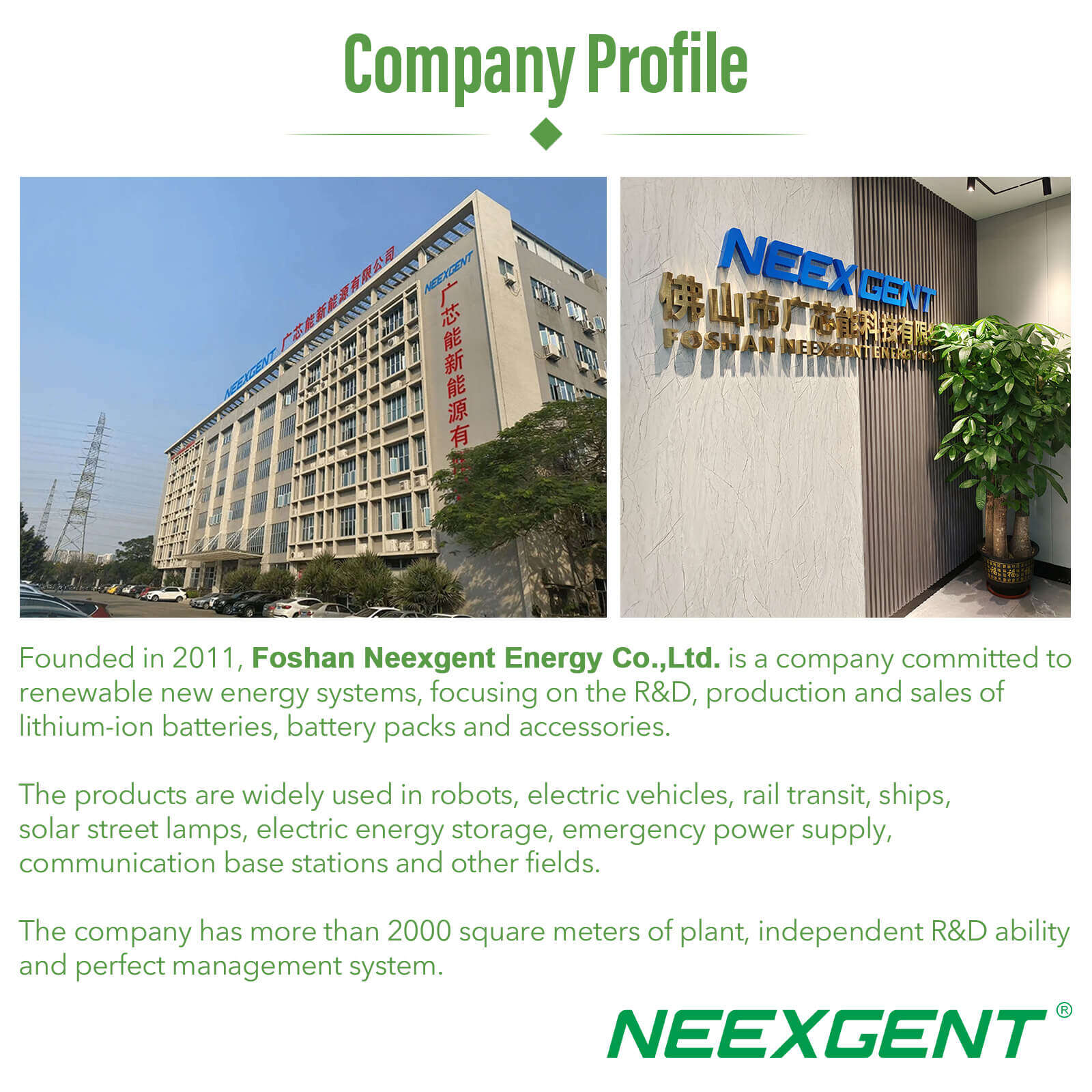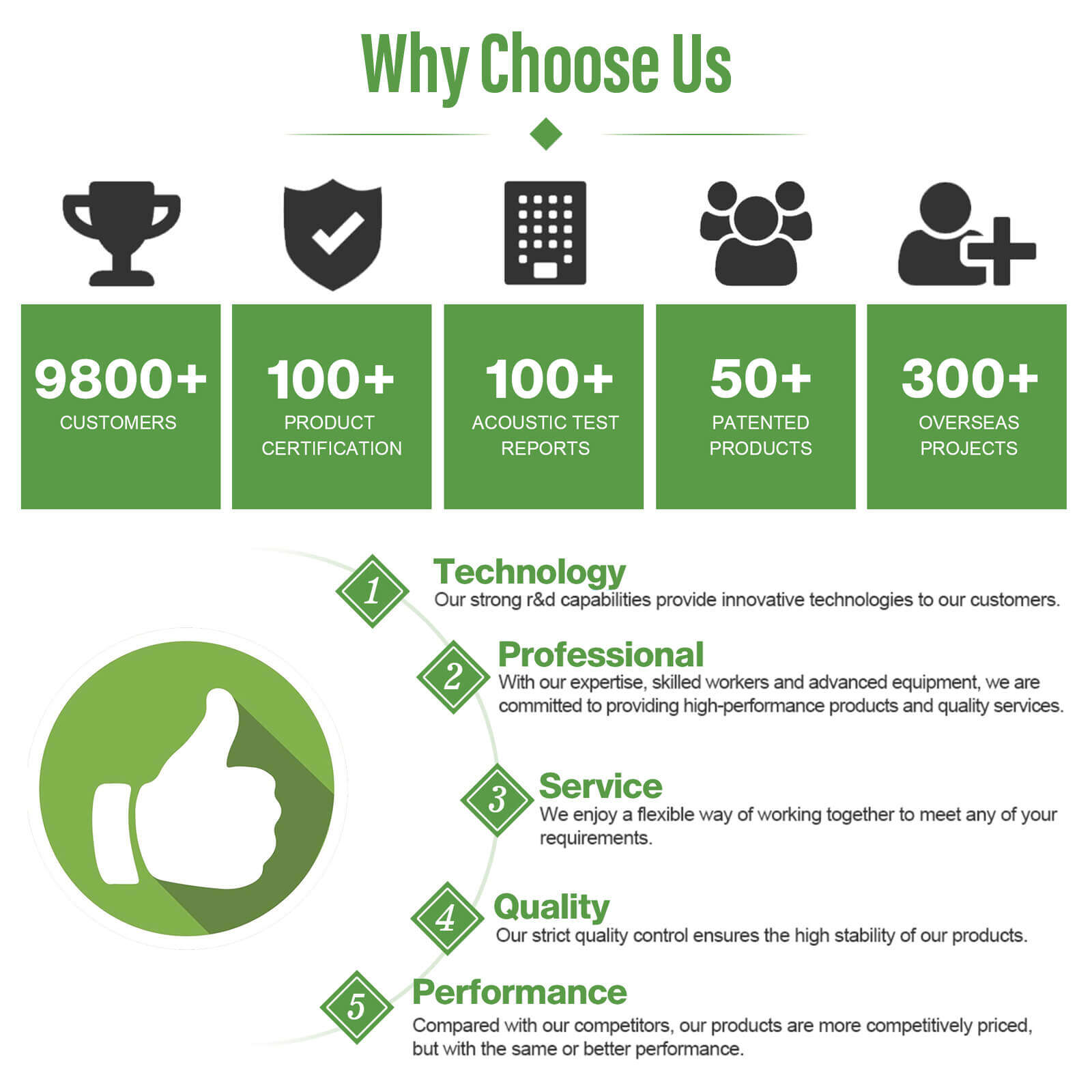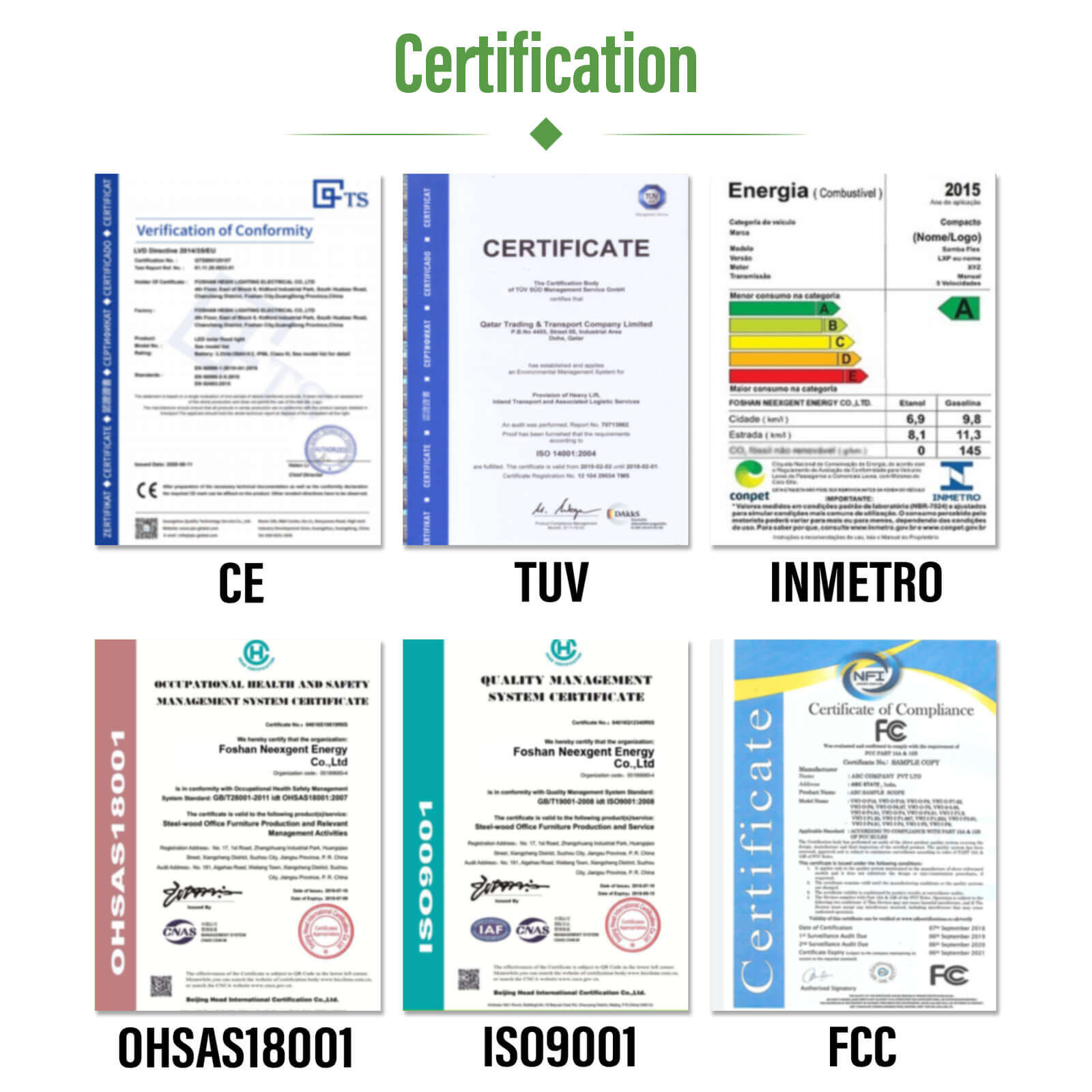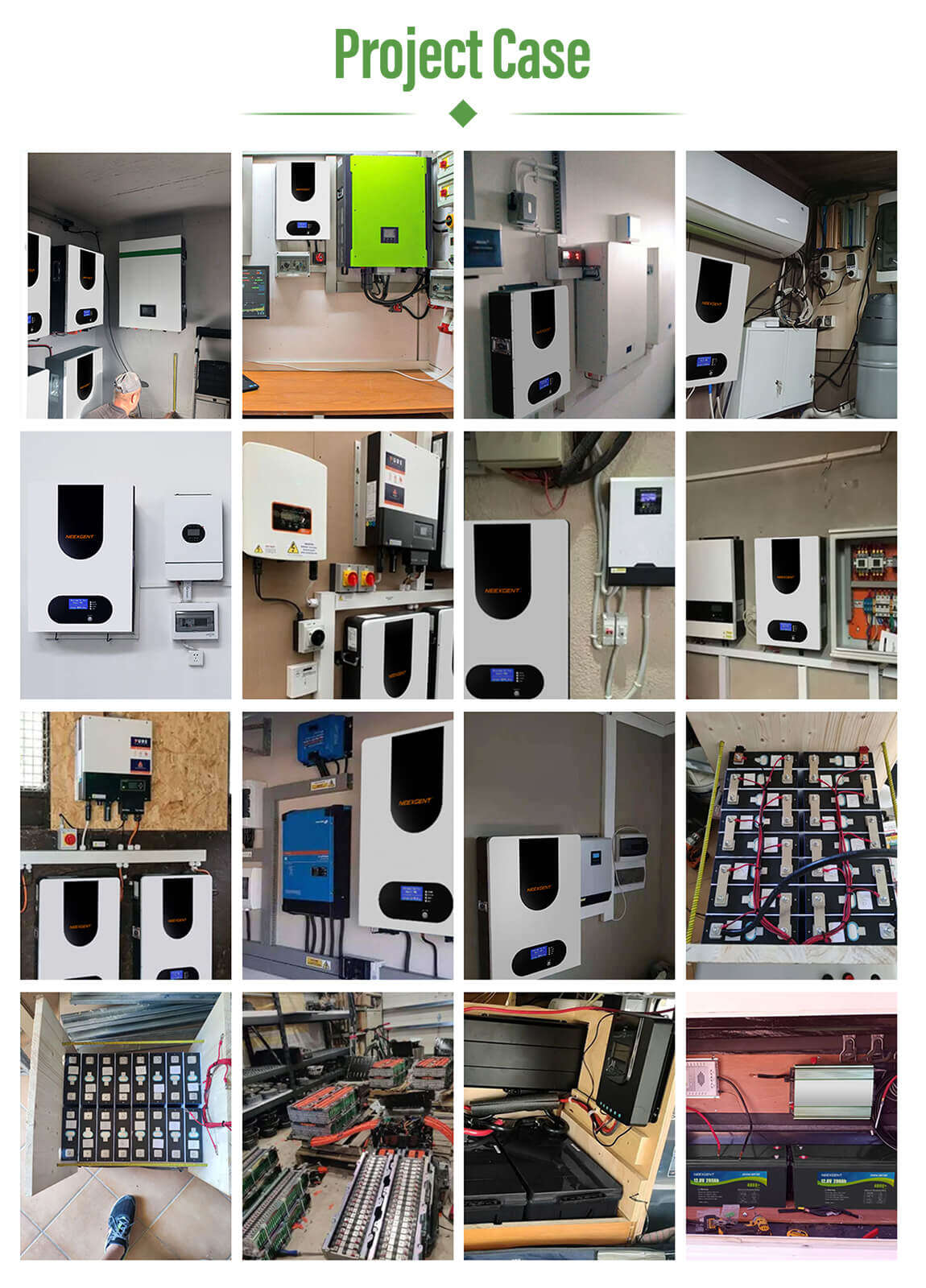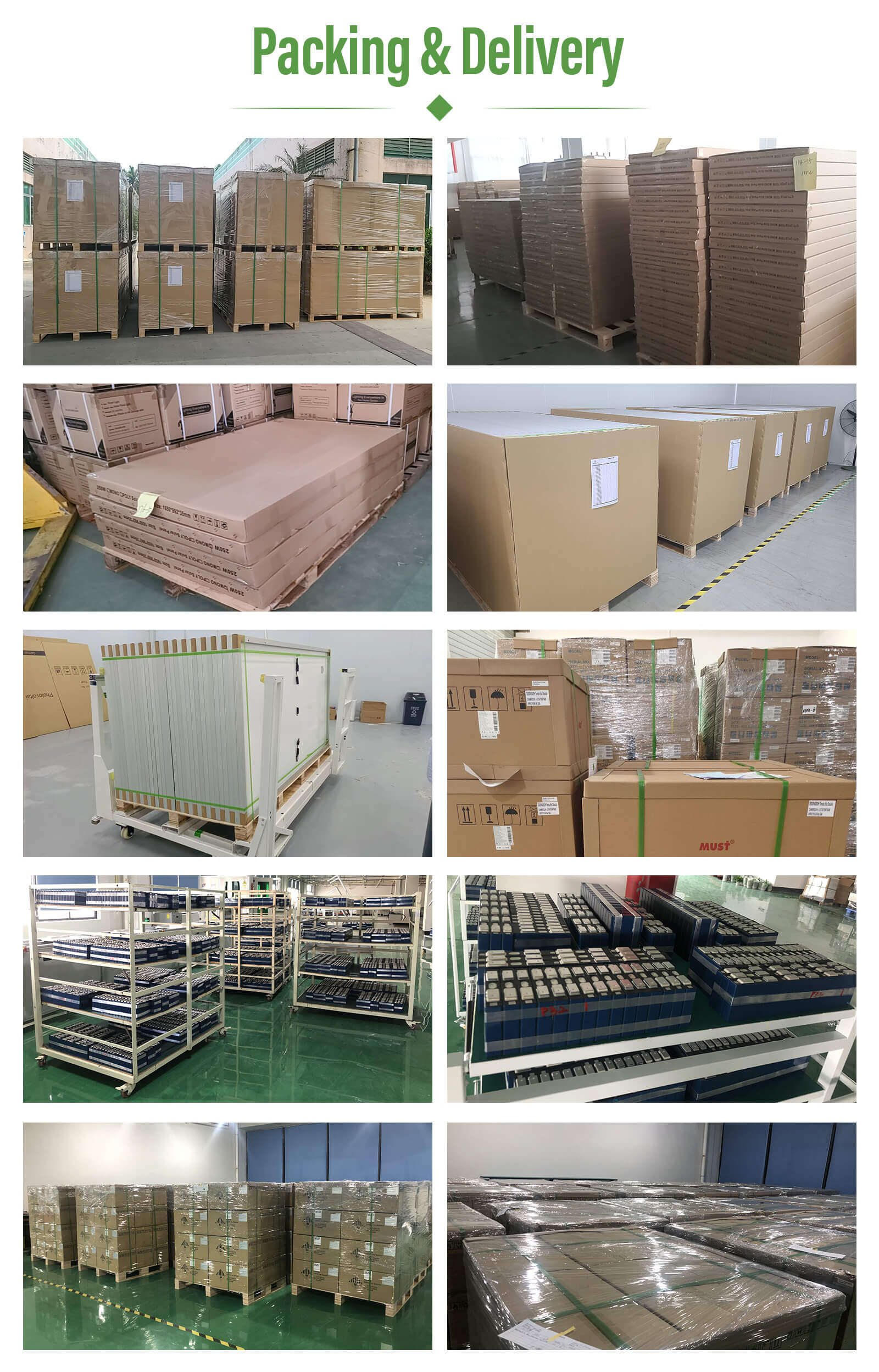 Tags: