NG02-12 LiFePO4 battery pack is designed for all deep-cycle applications, such as off-grid solar, RV, marine, camping, and backup power systems. This 12.8V lithium iron phosphate battery can also be used to replace standard lead-acid batteries for electric scooters, UPS systems, fire alarm systems, access control systems and medical equipment. They are becoming more and more popular in military and aerospace applications. The 12.8V lithium battery is very popular in the solar energy, RV and marine markets.
Our NG02-12 high-power lithium iron phosphate batteries can withstand more than 6000 charge/discharge cycles. LiFePO4 batteries have the longest shelf life and can be stored for up to 10 years in any charged state without worrying about degradation. This makes them very suitable for seasonal equipment because they do not require long maintenance, such as your RV.
Grade A LiFePO4 Cells
● Highest-level safety based on MSDS.
● CETestingCertificate for the cell inside
● thebattery, with higher energy density,
● morestable performance & greater power.
Safety
● Prismatic LFePO4 cells, Longer cycle life and much more safety.
● UN38.3,CE,MSDs certification for cell.
● UN38.3,CE,MSDS certification for system.
● The cycle life over 6000 times @80%DOD
Design
● ABS container, replace lead-acid battery perfectly.
● Fast charge performance.
● 20~+55°C widely temperature range.
● Maintenance free.
Battery Management Dystem (bms)
● lntegrated hardware BMS inside.
● lndependent protection for charge and discharge.
● OVP, LVP OTP, Short circuit protection.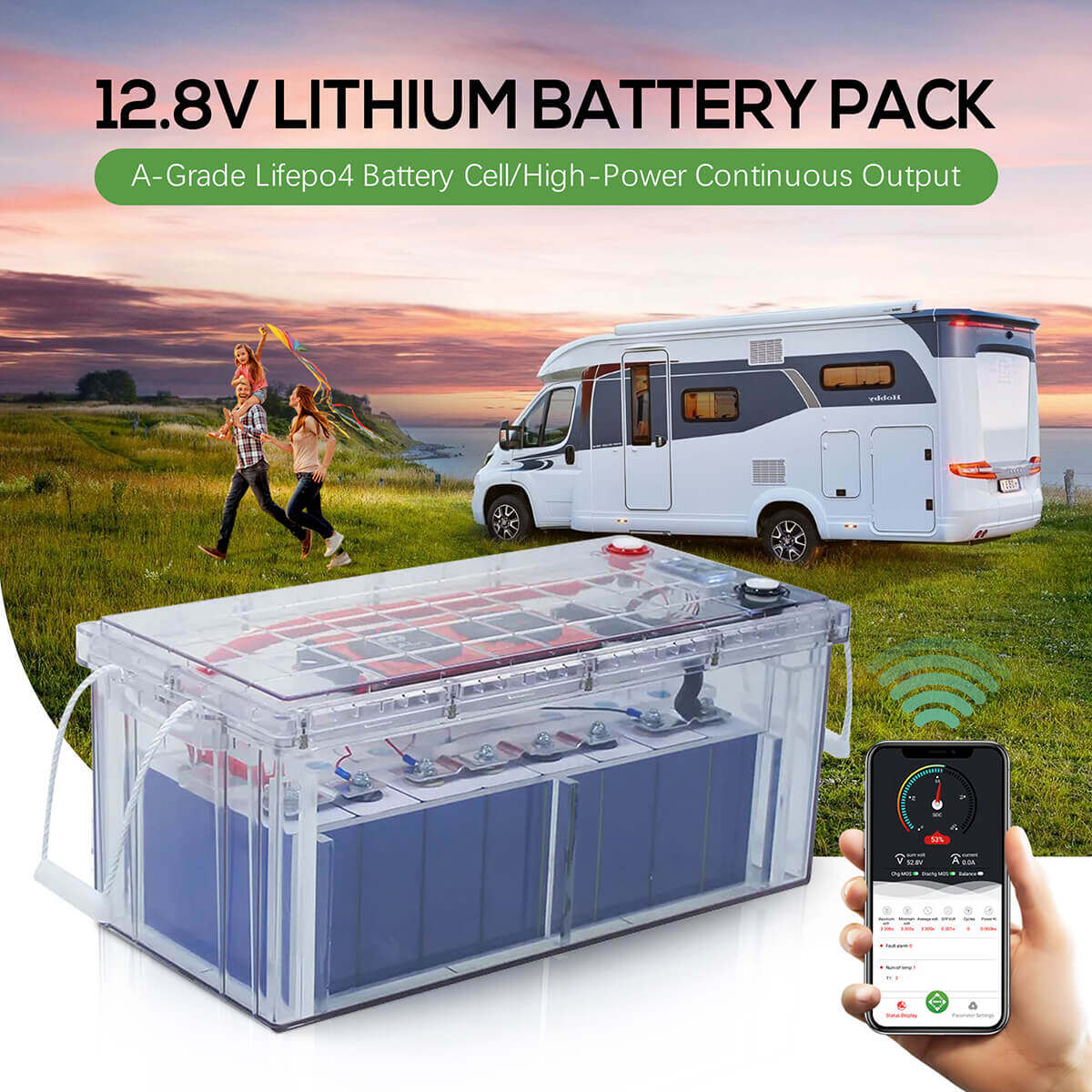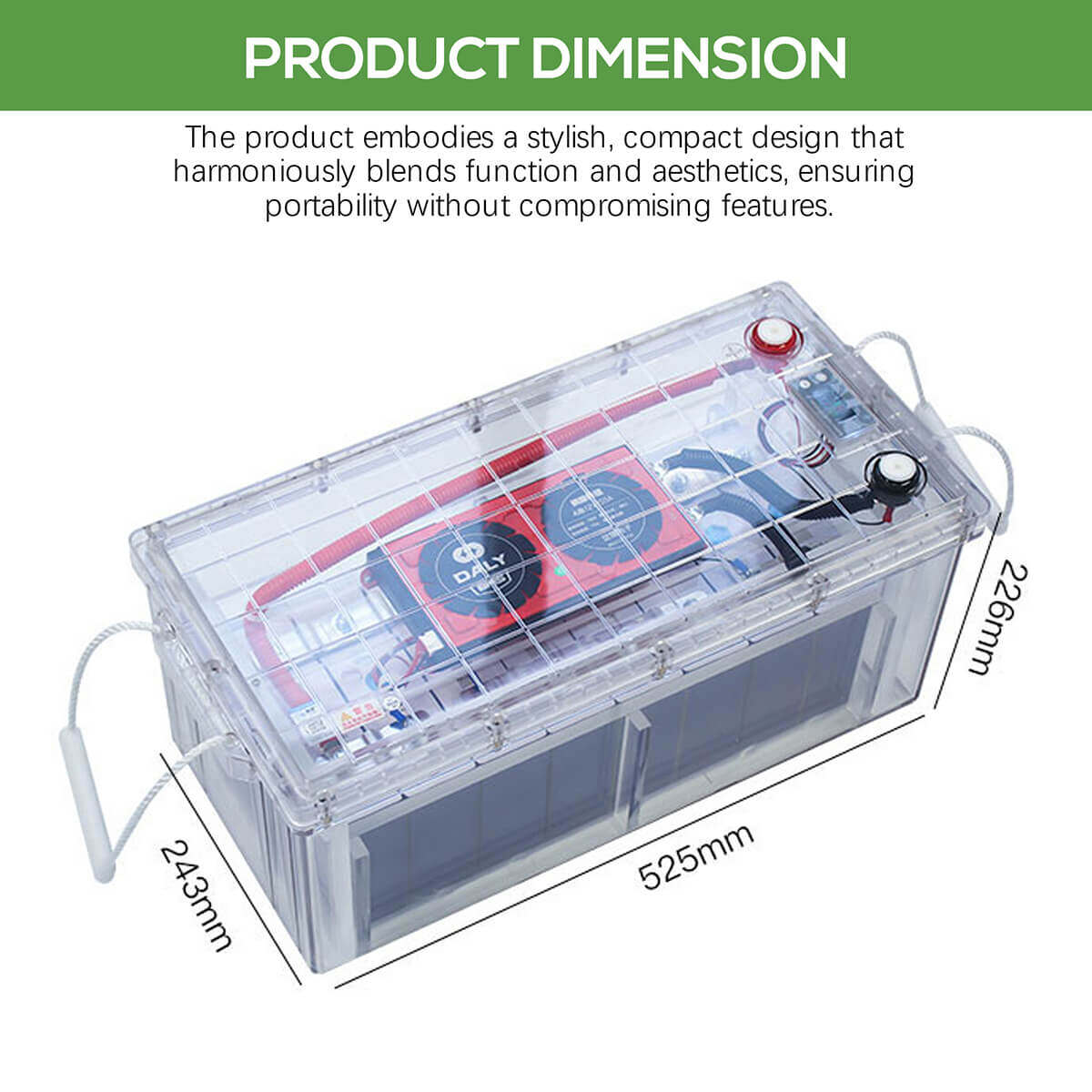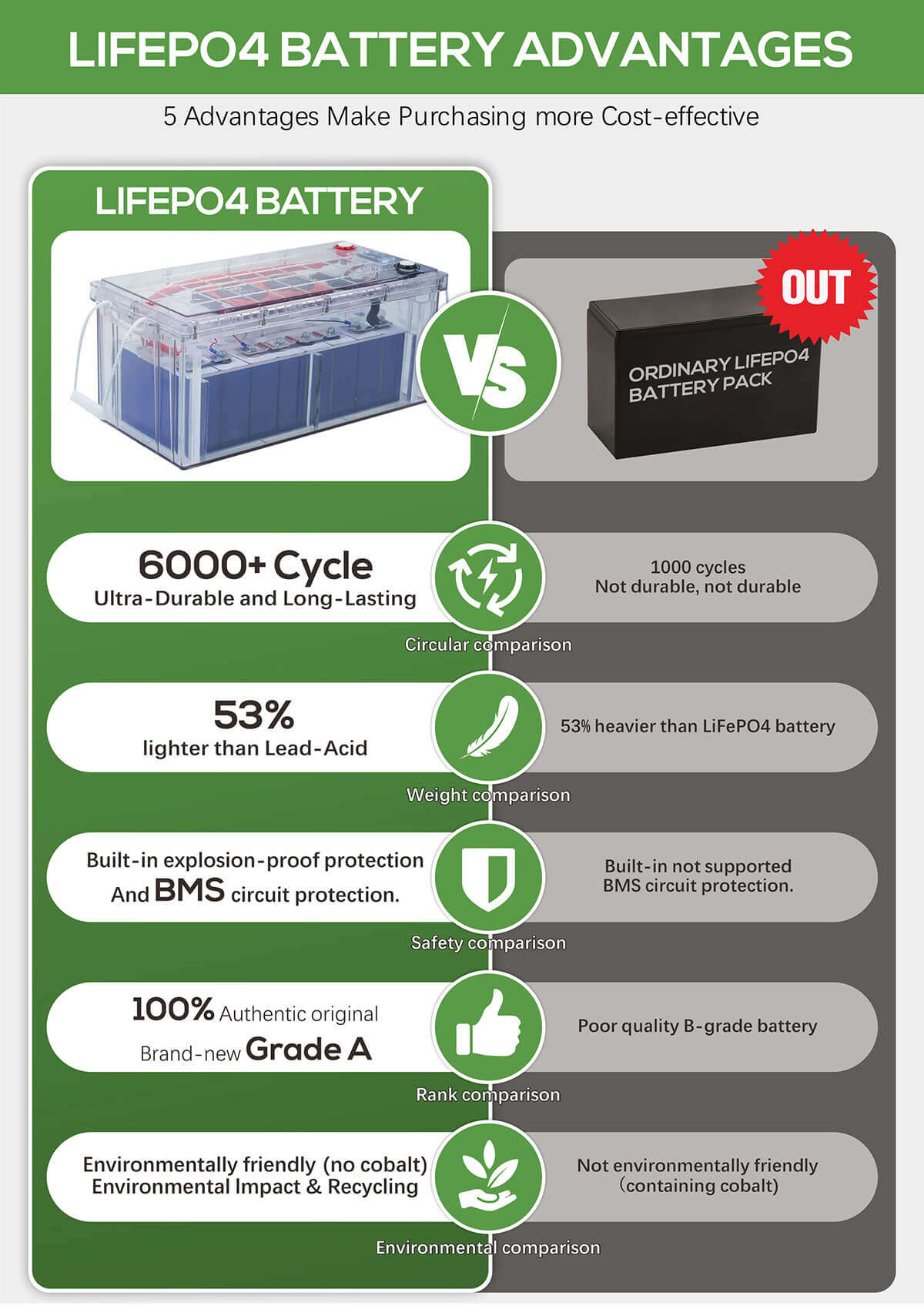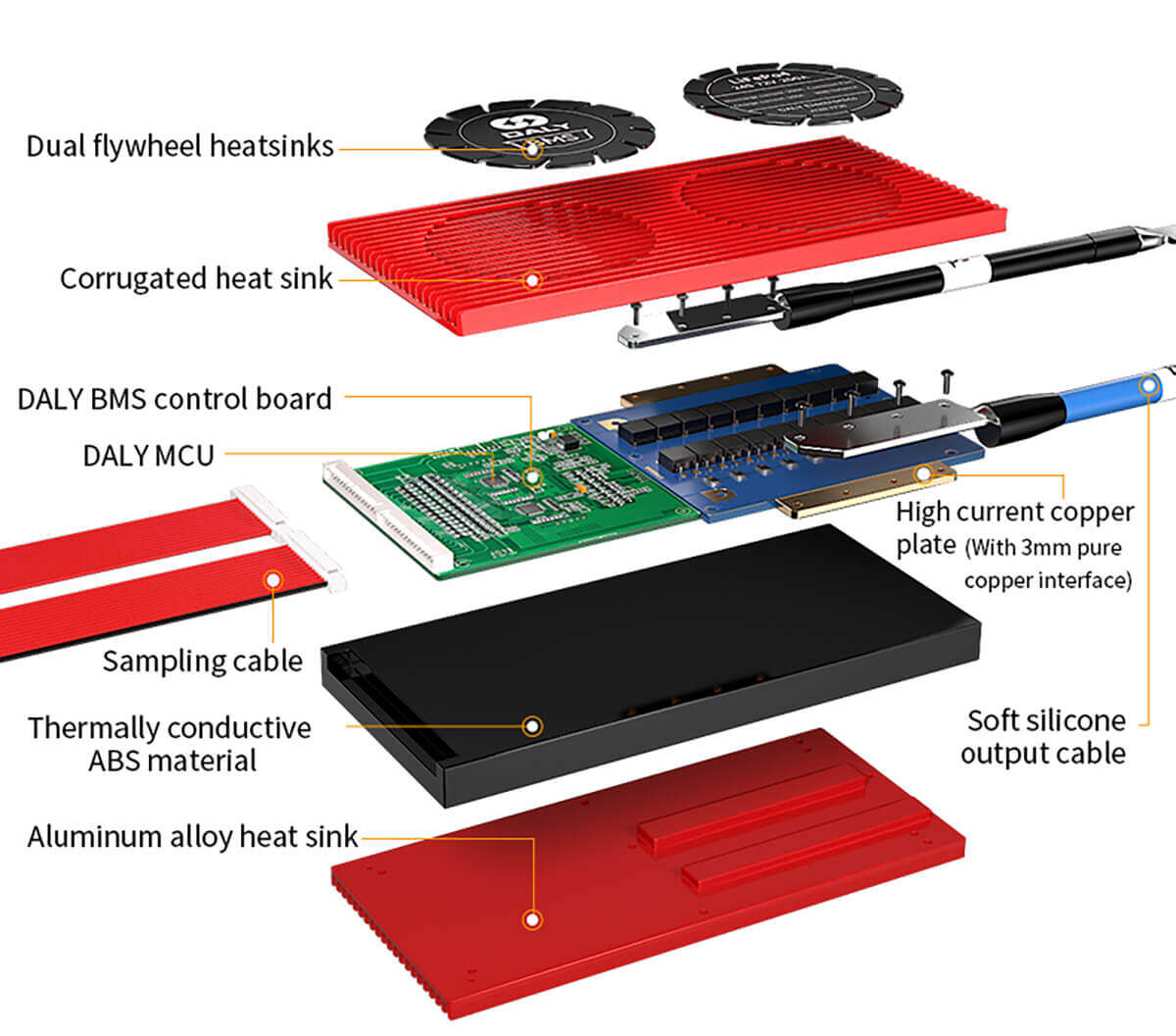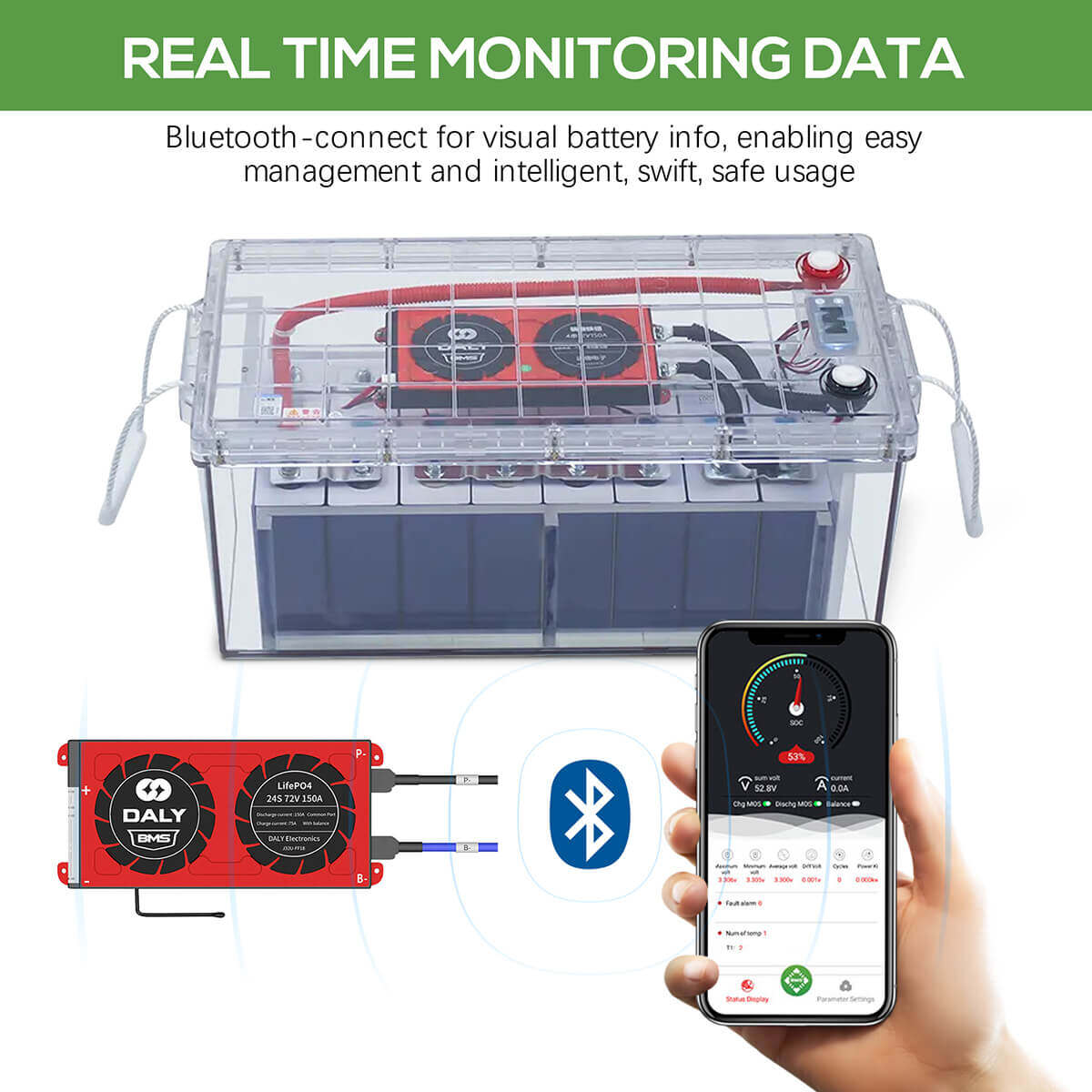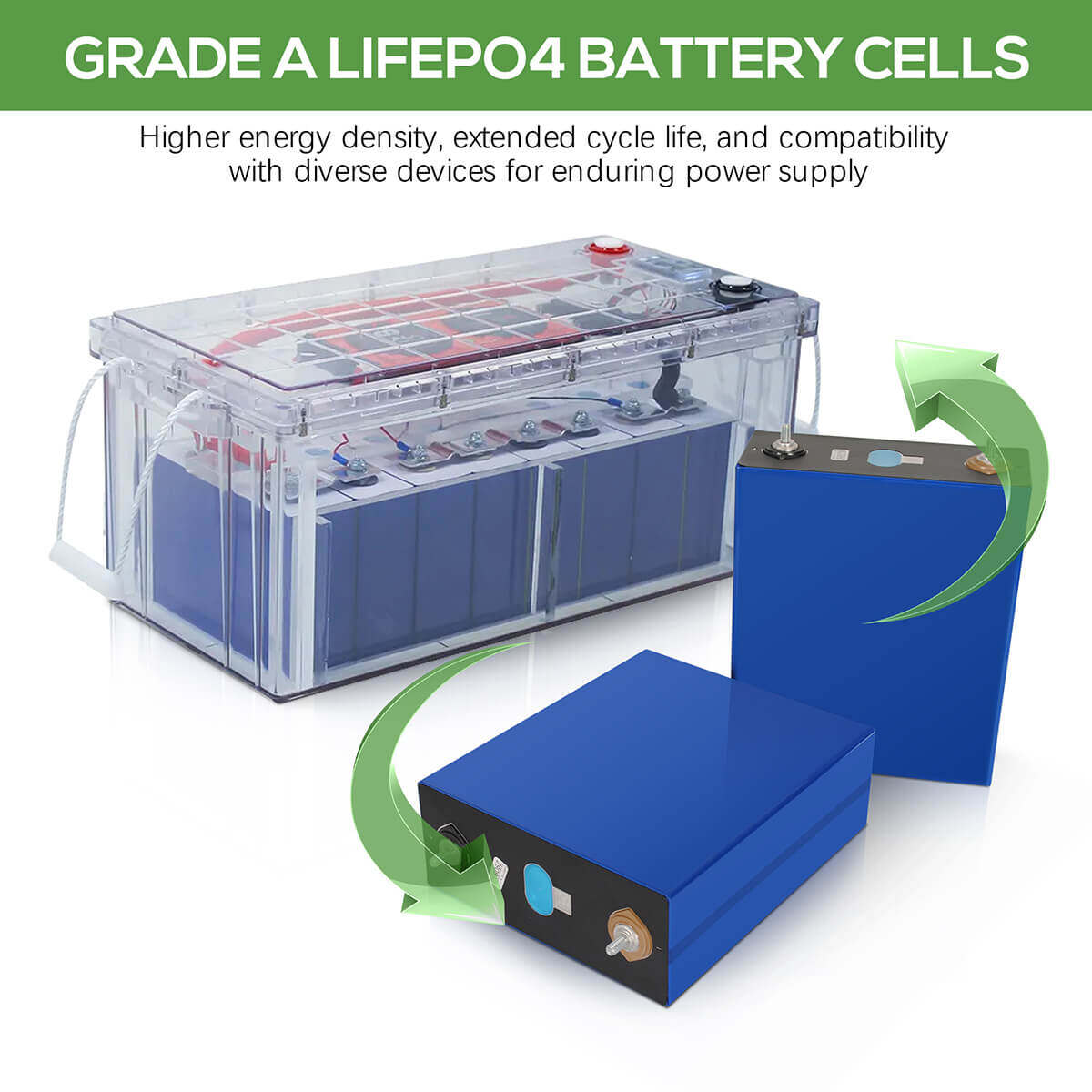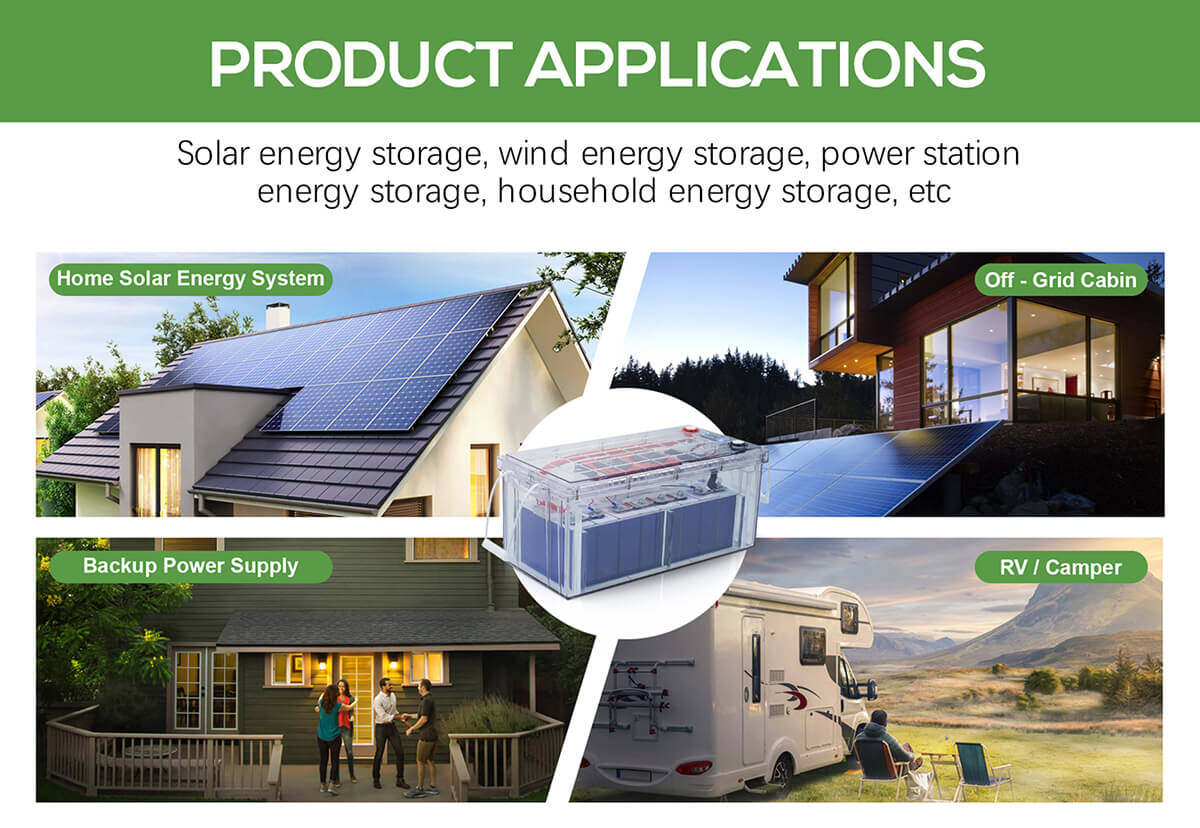 Tags: