450w Half-Cut Mono Solar Panels:
MONO half-cut single / double glass module, assembled with multi-busbar PERC technique and
half-cut structure, which can not only absorb the energy from the front of the module, but also
absorb the reflected light and the scattered light from the back, offer the advantages of higher
power output, reduce shading effect on the energy generation, enhance the mechanical load
bearing capacity as well.
Half-Cell Design Brings Higer Efficiency:
New cell string layout and split J-box location to reduce the energy loss casused by shading between modules

Low thermal certificates for greater energy production at high operating temperature

Low cell connection power loss due to half-cell layout
Product Features
The board adopts machine seamlesslamination technology, and thetempered glass is seamlessly attachedto the battery,

without bubbles, neatlyarranged, and efficiently converted.

Strong light-transmitting temperedglasscan effectively resist rain, snowand hail.

Effectively resist natural erosion,thickened aluminum alloy frame,anti-oxidation, anti-corrosion,long service life.

Sealed waterproof junction box IP67protection grade, good performanceLightning protection.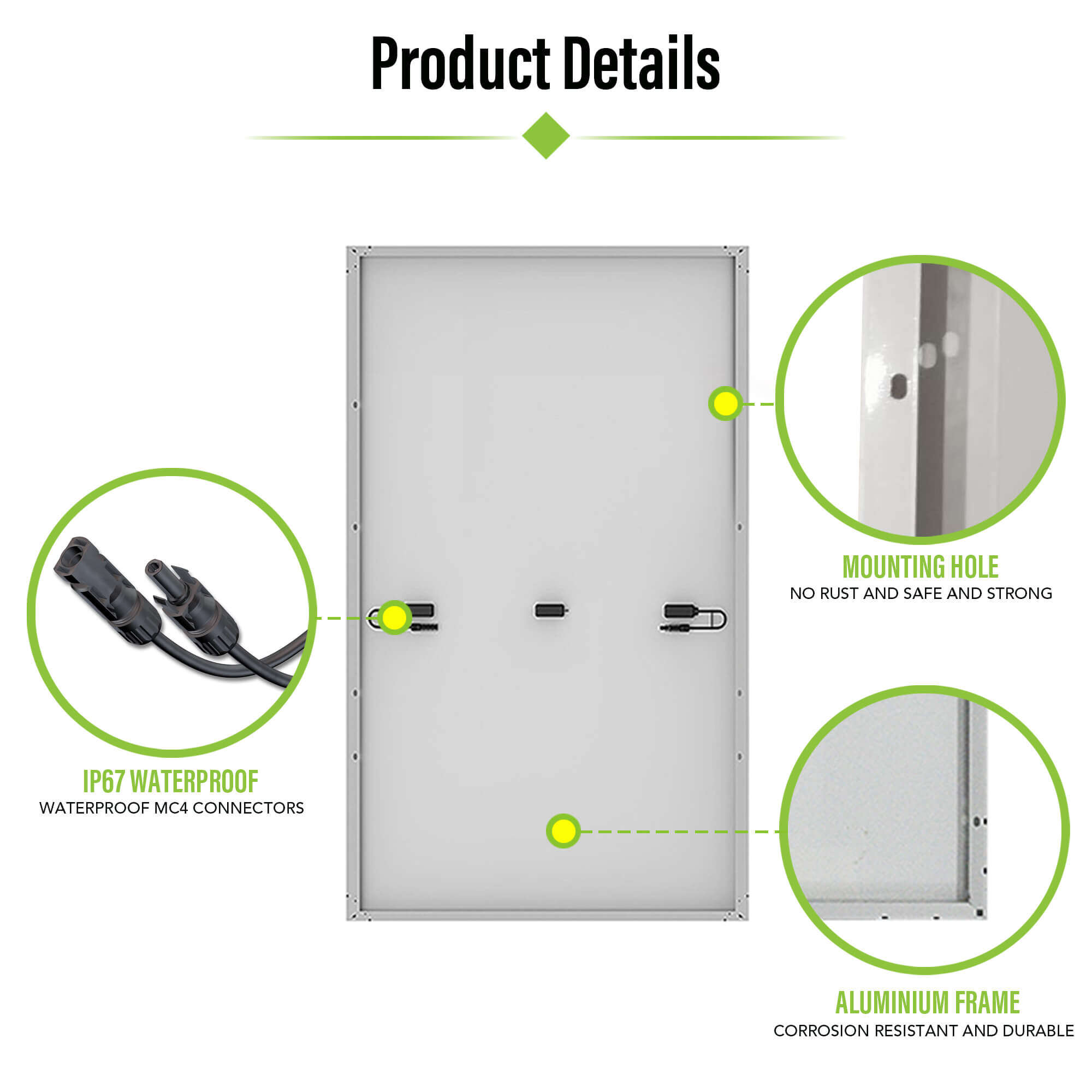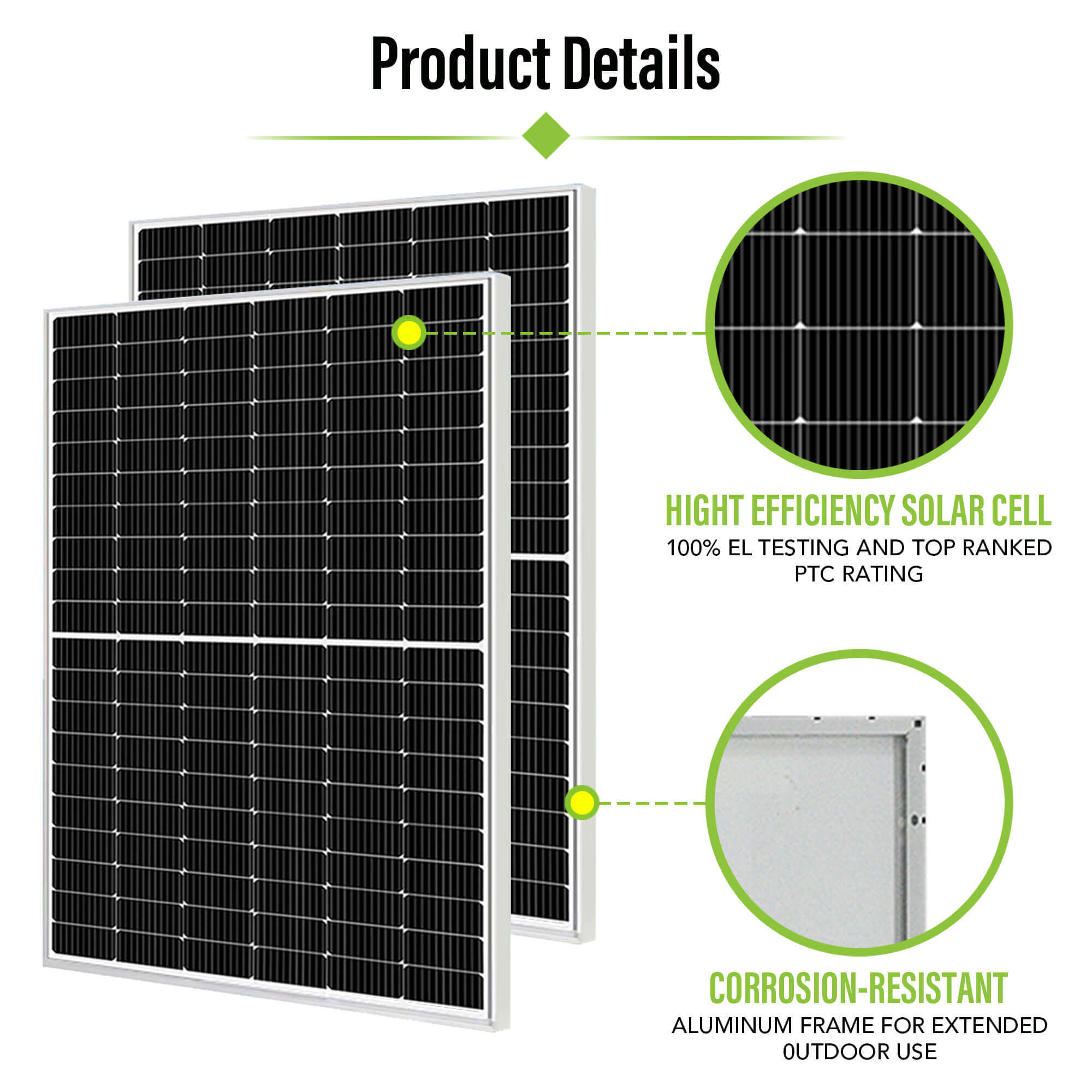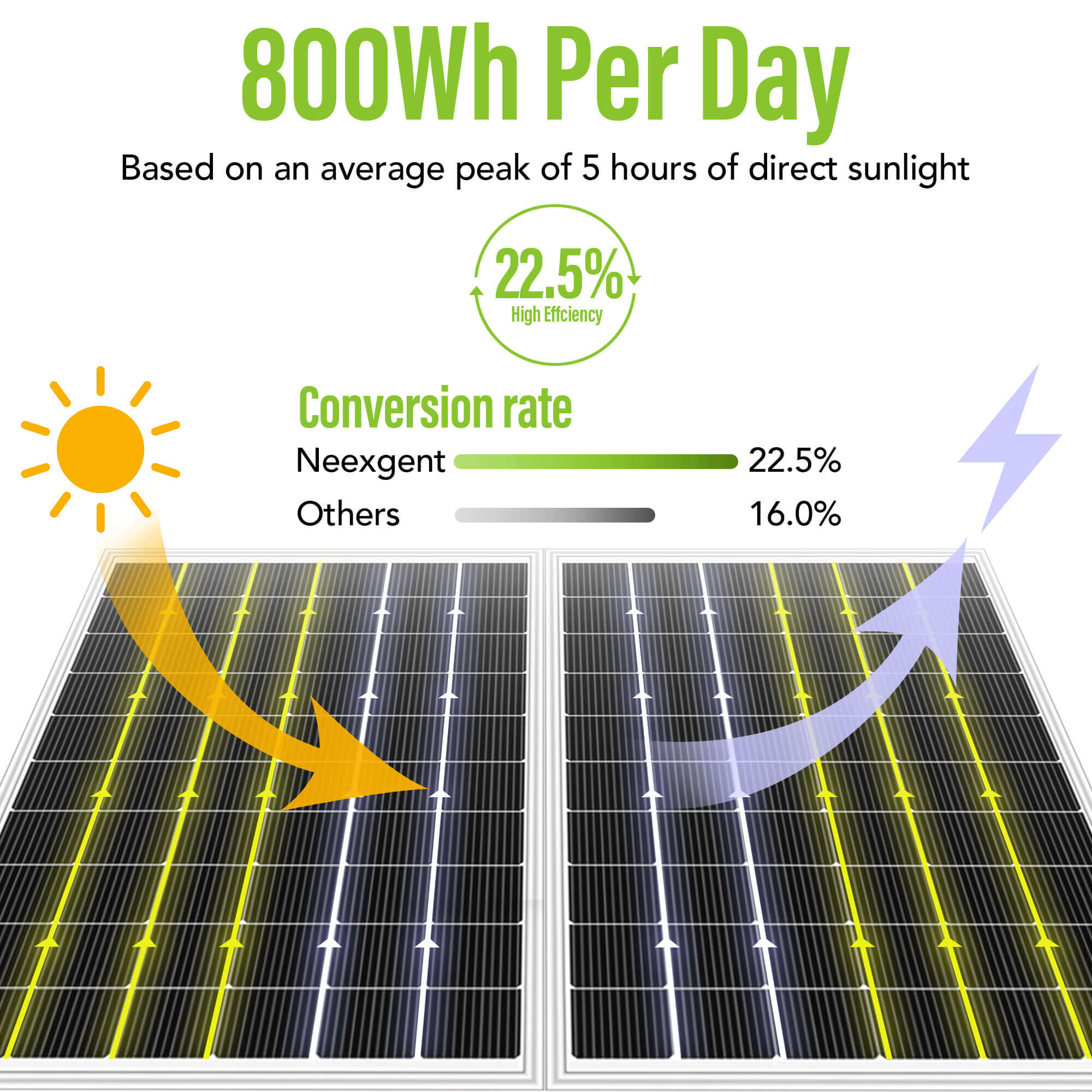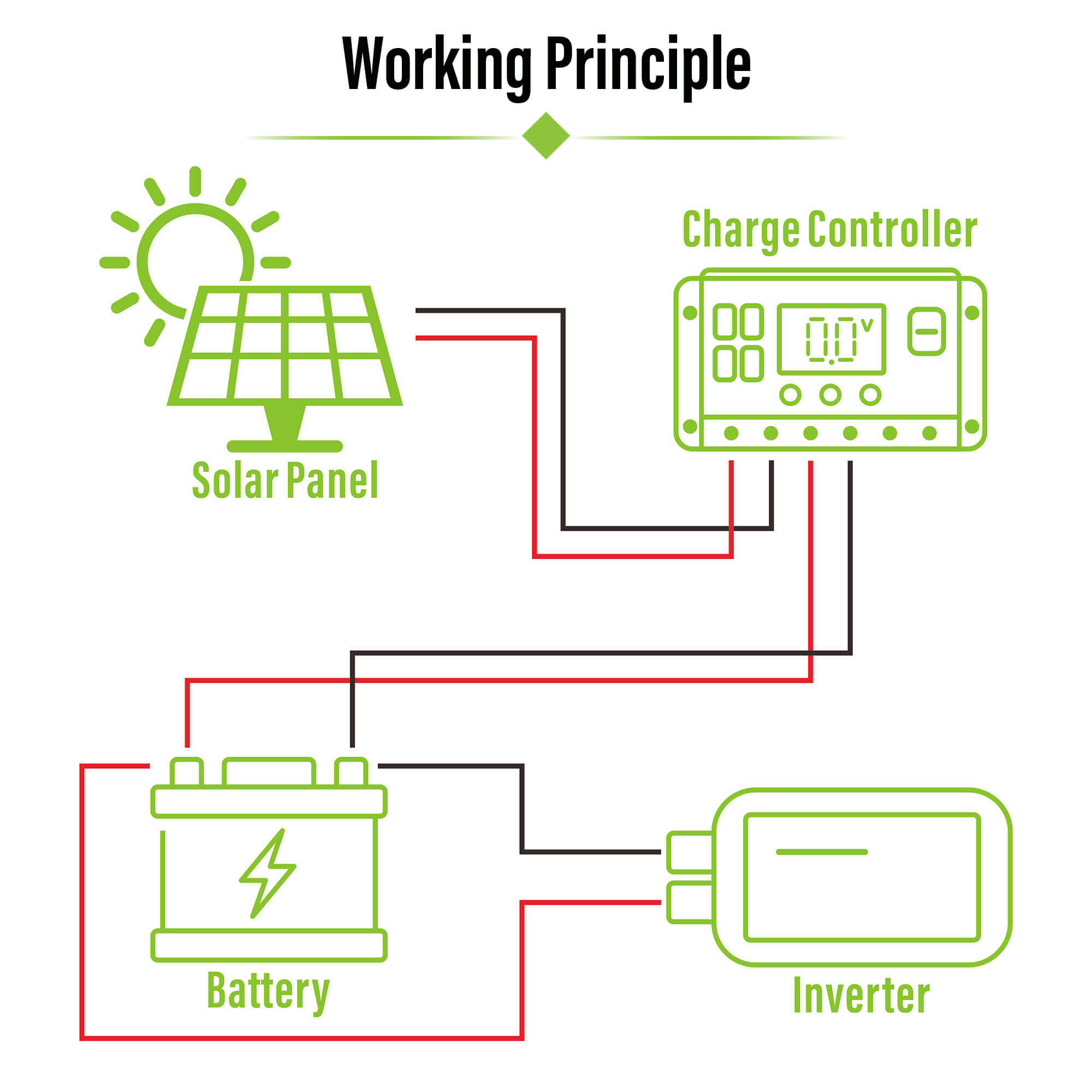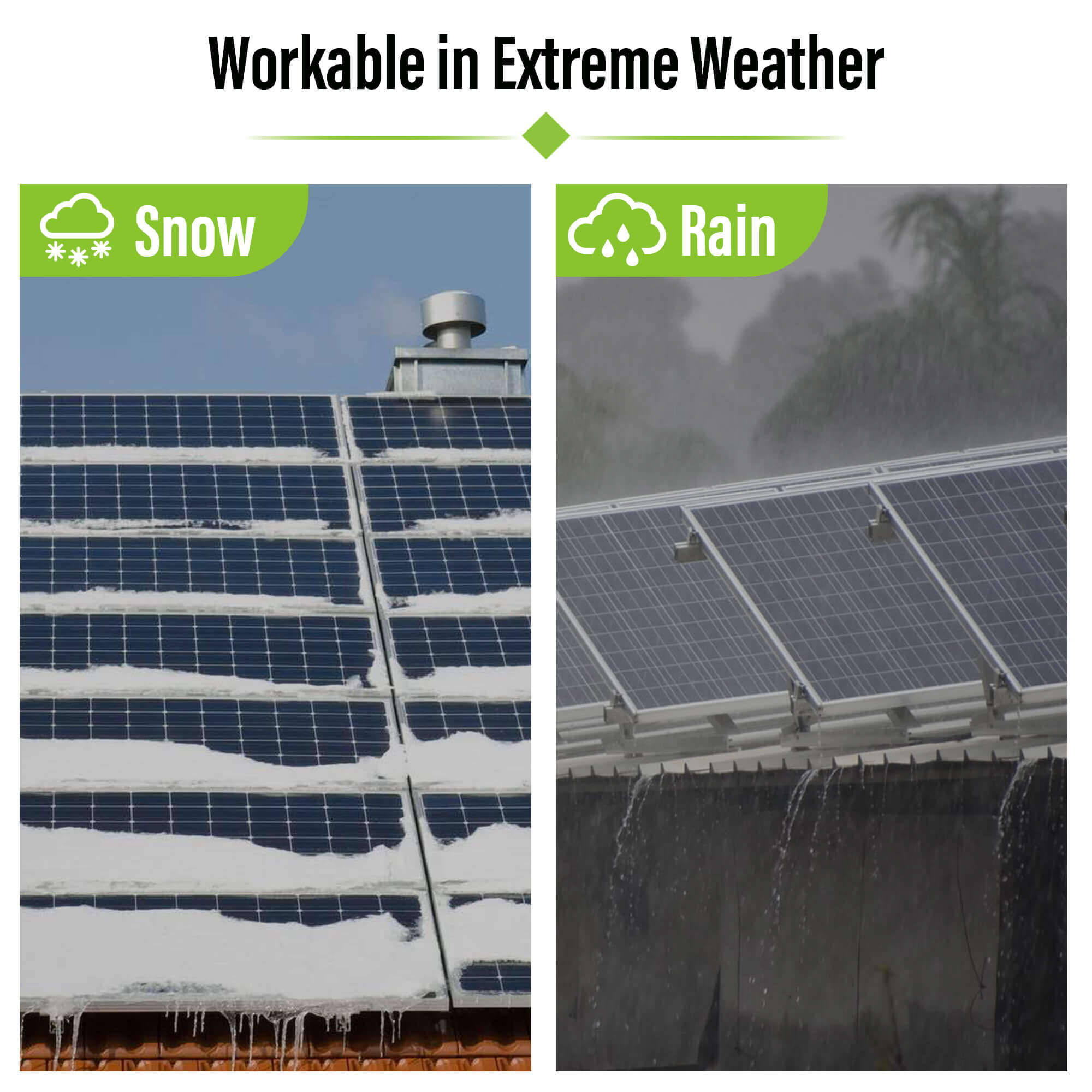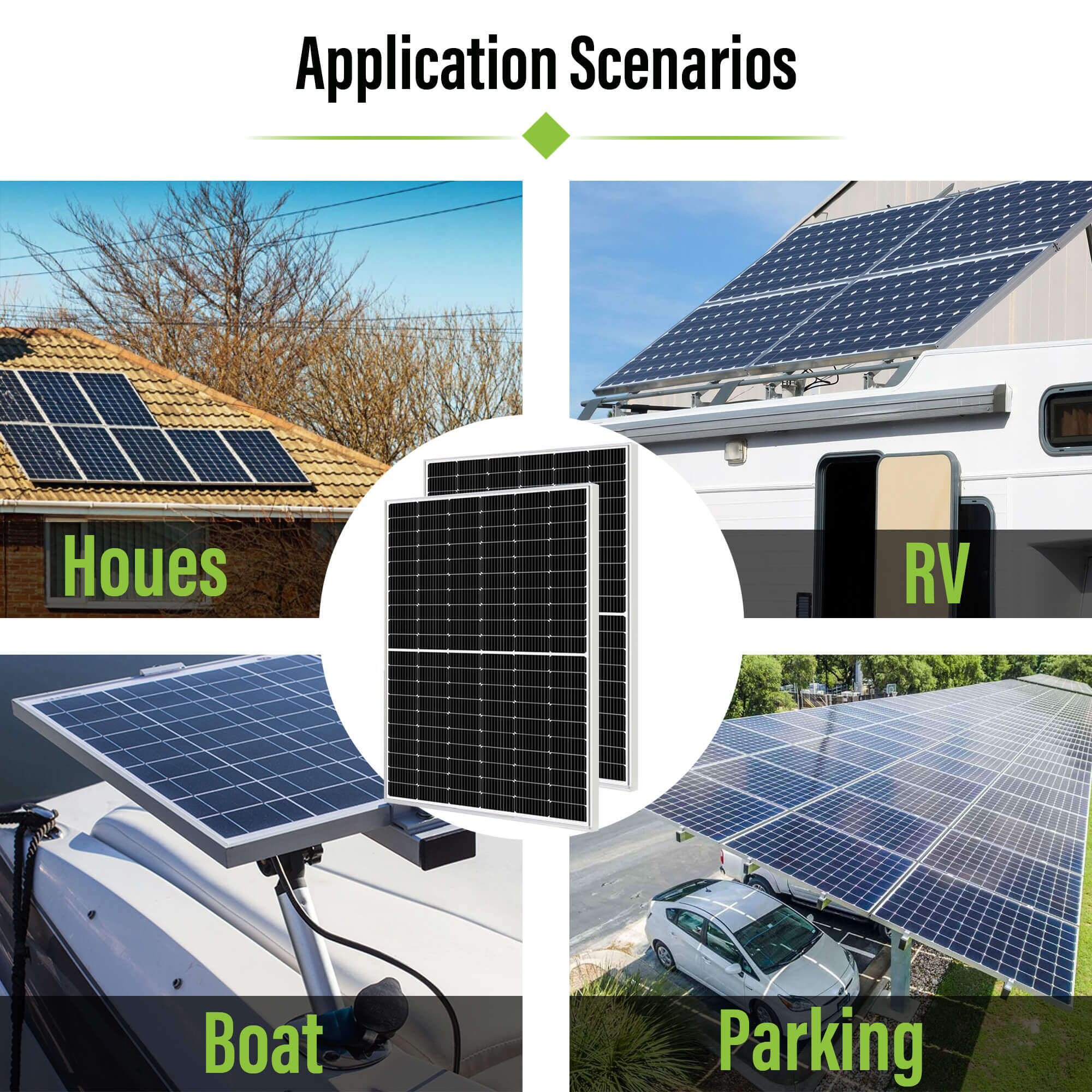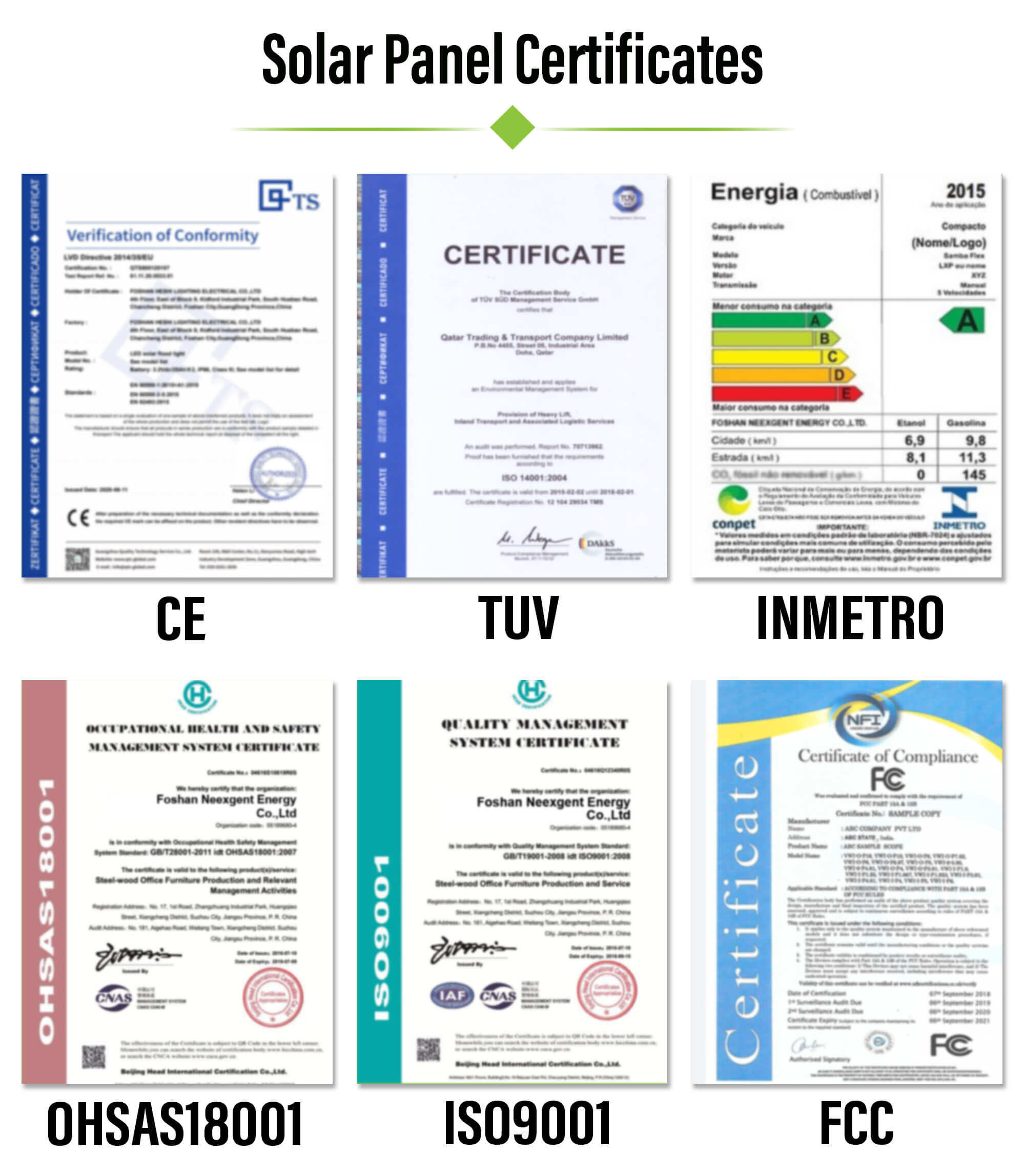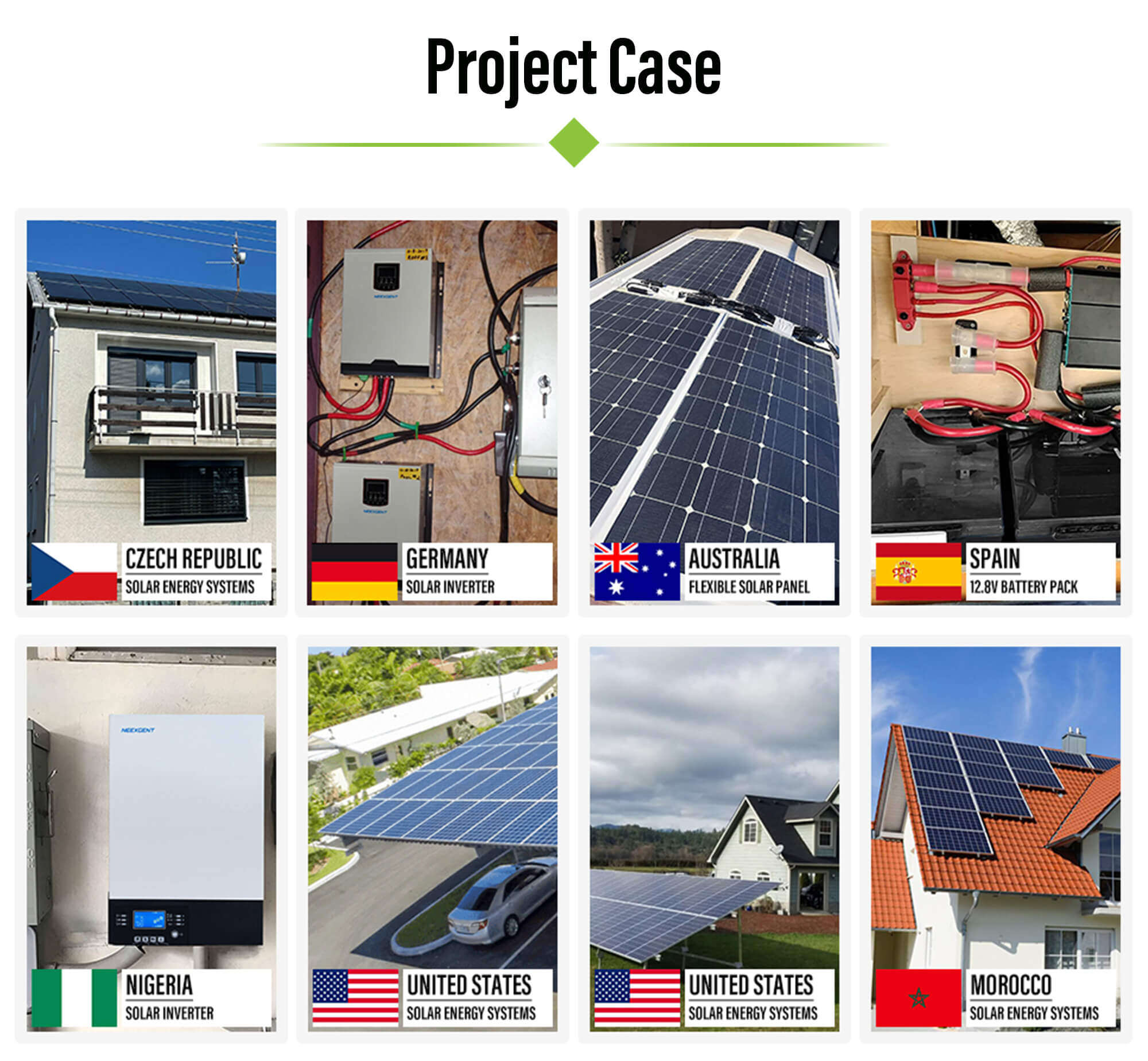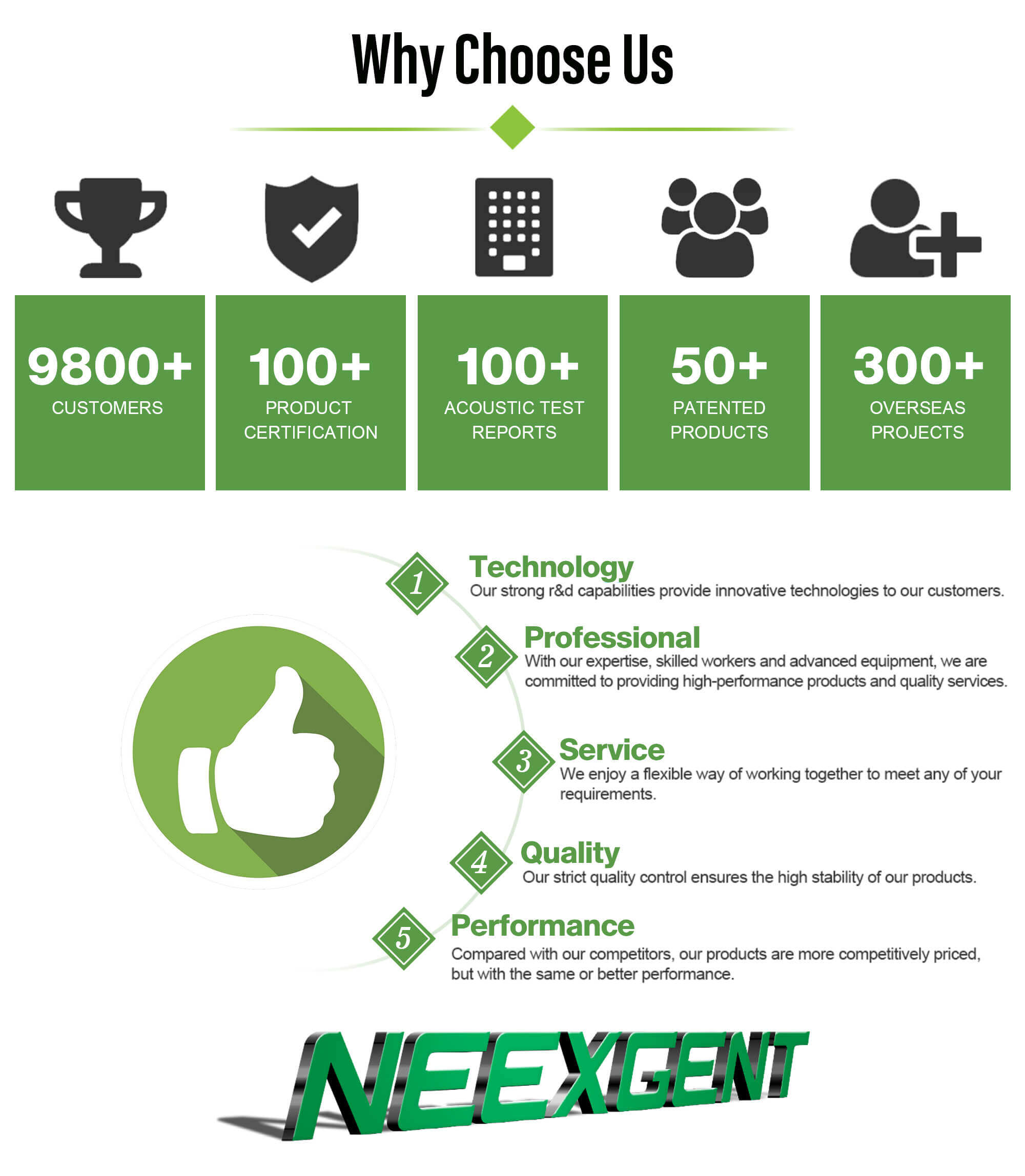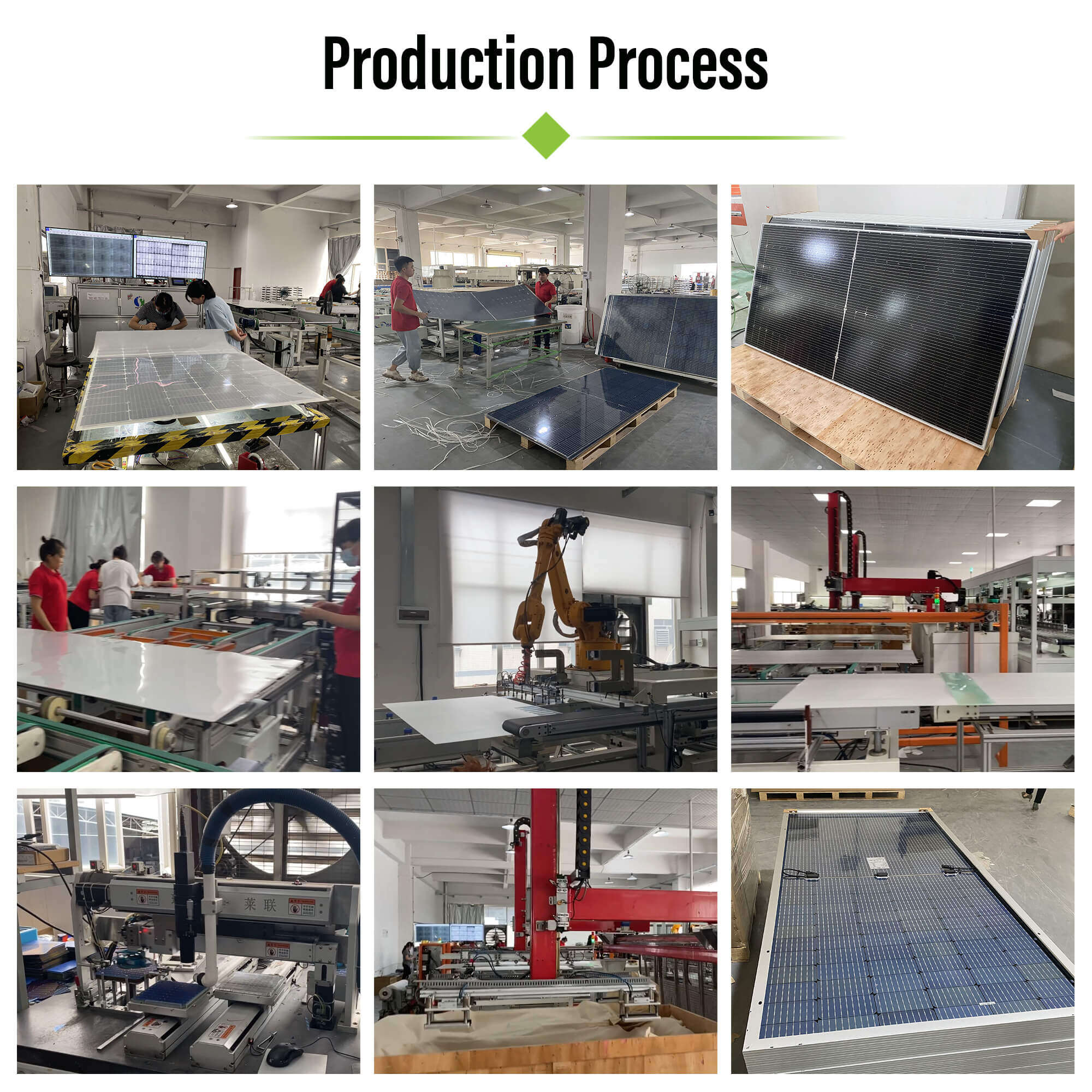 Tags: